Swiss Chard Frittata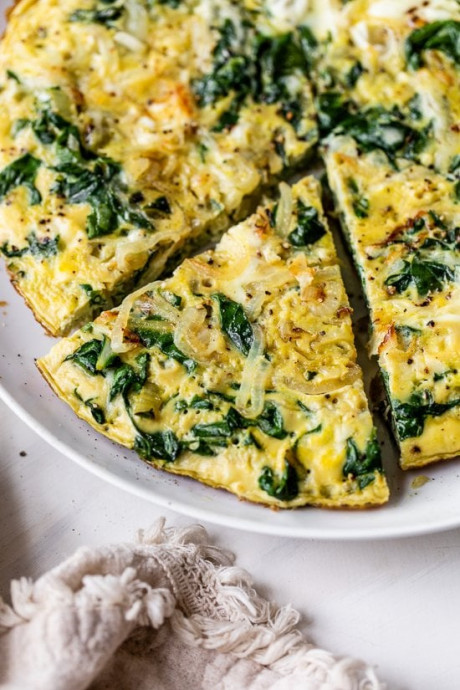 Swiss Chard Frittata is made with sweet caramelized onions, Swiss chard, eggs and cheese, perfect for breakfast or brunch.
Swiss chard is one of my favorite leafy green vegetables, and it's so easy to cook. You can eat the leaves and the stems (just cook the stems a little longer since they're tougher). It's an excellent source of vitamins K, A, and C, minerals, phytonutrients, antioxidants, and fiber. This lightened up frittata uses half egg whites and half whole eggs.
This Swiss chard frittata is the perfect meatless dinner paired with a salad and some crusty bread. You can also serve it for breakfast or brunch with fresh fruit, bagels, or by itself.
Ingredients:
4 large eggs
4 large egg whites
1/4 cup grated Swiss Cheese
1/2 bunch Swish Chard, 6 1/2 cups, washed well
1 large white onion, sliced thin
2 tsp whipped butter
kosher salt and fresh pepper , to taste