Korean Corn Dog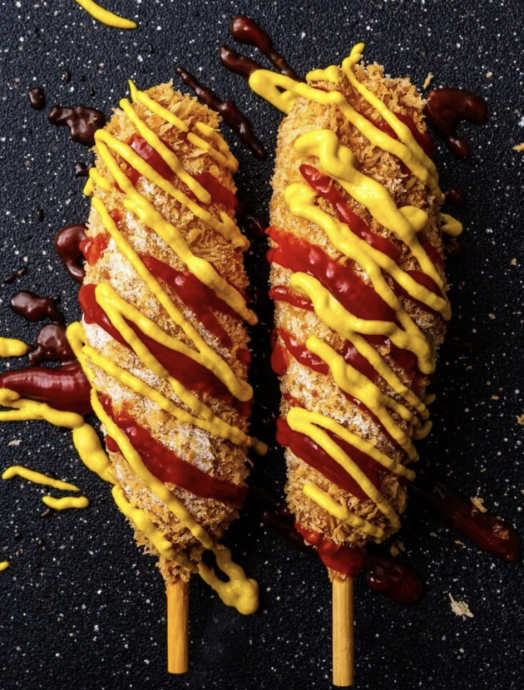 Is there anything more delicious or incredibly fun than a Korean corn dog?! The sweet and savory combination of the crispy outer batter and the stretchy cheese pulls – I'm addicted!
If you've watched any K-drama or are remotely interested in Korean culture, you've seen Korean corn dogs: beautifully fried, golden battered hot dogs with mozzarella on a stick, dusted with a sparkling sprinkle of sugar.
Korean corn dogs are everywhere street food is a thing and it's not really surprising that they're so popular. I had a Korean corn dog way back in the day when travel was still a thing, fresh from the fryer and it was glorious. The cheese was melty and the batter was crisp and savory. I've been missing travel like crazy and making Korean corn dogs at home is the next best thing so here we are.
Ingredients
3 hot dogs cut in half
6 sticks low moisture fresh mozzarella cheese
1 1/4 cups all purpose flour
2 tbsp sugar plus extra to finish
1/4 tsp salt
2 tsp baking powder
1 large egg
3/4 cups milk
2 cups panko
High heat oil for deep frying
mustard as needed, optional
ketchup as needed, optional