Pumpkin Sage Mac and Cheese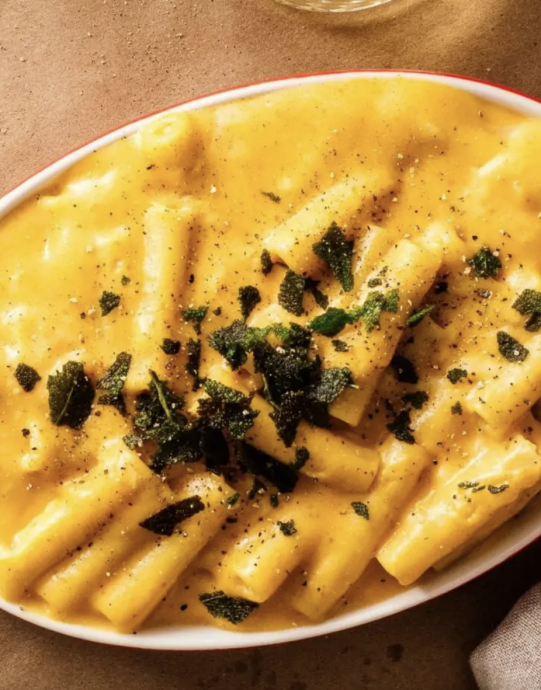 This cozy mac and cheese is all about classic fall flavors: earthy pumpkin and crispy sage.
Bonus: It's almost as fast to make as the boxed stuff. Cooking the pasta in milk, without draining it, emulsifies the pasta starch and sauce together, resulting in a smooth cheese sauce. The sauce starts out looking quite thin, but after you stir in the cheese and let it rest, it thickens up to the perfect consistency. It's an easy recipe to riff from—if you want a more traditional stovetop mac and cheese, leave out the pumpkin.
Ingredients:
4 tbsp unsalted butter 1/2 stick
20-25 leaves sage
2 cups milk whole preferred
1 tsp garlic powder
1/2 tsp dry mustard powder
1/2 tsp onion powder
8 oz ziti or macaroni noodle of choice
2 1/4 cups cheddar grated
3/4 cup canned pure pumpkin puree
salt and freshly ground pepper