Balsamic Vinaigrette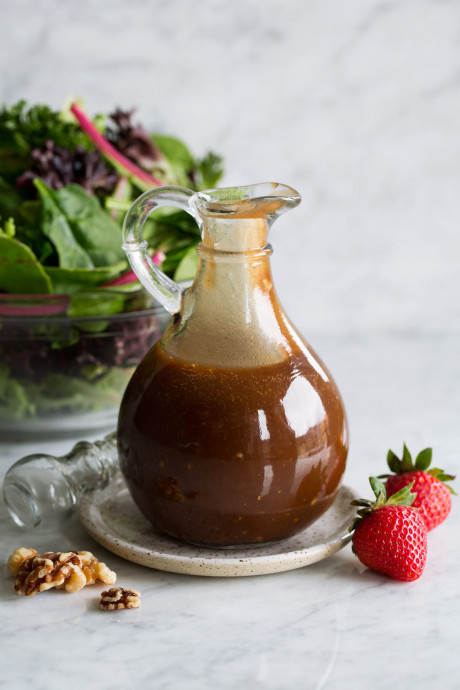 Homemade Balsamic Vinaigrette – this incredibly easy to make salad dressing is deliciously tangy, nicely balanced with sweetness, and has a complex, rich flavor. It's the perfect compliment to a simple green salad.
This classic balsamic vinaigrette is a must in your recipe collection.
It takes just a few minutes to make, only needs a handful of ingredients, and it's one of the most flavorful dressing recipes. Plus it's a hundred times better than anything you'll buy in a bottle on the shelf.
For a slightly thicker, refreshingly cold dressing just prepare an hour or two ahead to allow some time for it to chill in the fridge.
Serve it over a classic crisp green salad with tomatoes and fresh mozzarella, or over a spinach salad with strawberries and feta. You can't go wrong with either one!
Ingredients:
2/3 cup olive oil
1/3 cup balsamic vinegar*
1 1/2 Tbsp honey**
2 tsp dijon mustard
1 tsp minced garlic, or 1.5 Tbsp minced shallot
1/4 tsp (heaping) salt, then more to taste
1/4 tsp freshly ground black pepper