Easy Cocoa Meringues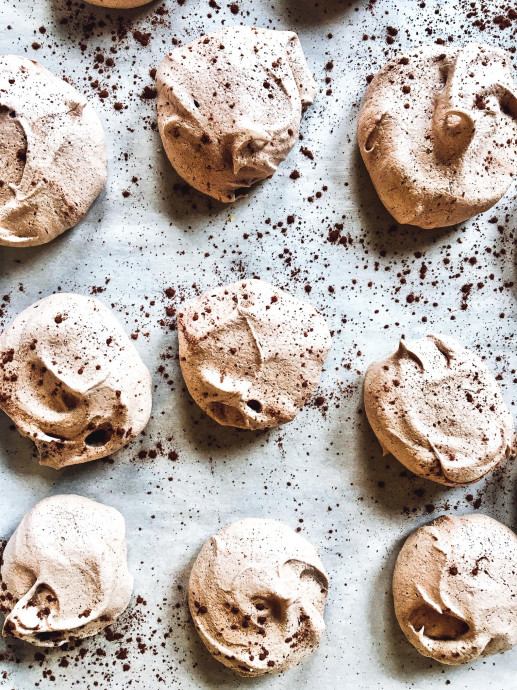 These easy cocoa meringues are the minimalist of cookies ~ just a few simple ingredients whip up into something magical. Meringues are a naturally gluten free, fat free, guilt free dessert!
These are a cinch to make if you have a stand mixer or electric mixers, and are so easily adaptable to a million and one flavor combinations. I kept it simple with a bit of cocoa powder and vanilla. The technique is pretty simple, and I think meringues are more forgiving than they get credit for. If they are a little on the crunchier side, or a little on the chewier side, they are still great. My personal preference is when they're nice a crisp on the outside, and chewy inside.
I decided to forgo the piping and go a bit more free-form with these cocoa meringues, they look like little cocoa clouds!
Ingredients:
3 large egg whites
3/4 cup granulated sugar
1/4 teaspoon cream of tartar
1/2 teaspoon vanilla extract
1 pinch of salt
1 tablespoon unsweetened cocoa powder plus more for dusting