German Apple Cake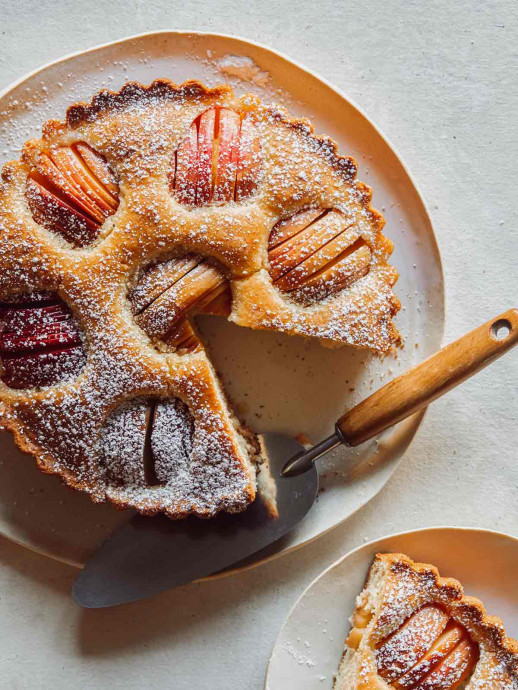 A simple German Apple Cake recipe (Versunkener Apfelkuchen) that is delicious, beautiful and unsuspectingly low maintenance. It's a perfect holiday dessert, but can be made and enjoyed all year long!
Traditional German Apple Cake (Versunkener Apfelkuchen) is one of our favorite easy apple cakes to make. We love that it's a delicious and gorgeous single layer cake that is also pretty low maintenance. We don't peel the apples, like most German apple cake recipes do because we like the added color and texture the skin gives the cake. This is seriously the best homemade apple cake you'll ever taste!
What is German Apple Cake?
German apple cake is a simple, single-layered German cake. It usually has a simple, vanilla-flavored batter that bakes around sliced apples. These apple cakes are also considered to be Mittwochskuchen, which is German for Wednesday cakes because they're so simple they can easily be made in the middle of a busy week. That is why this fresh apple cake is one of our favorites because it's so easy and beautiful!
Ingredients:
3 ½ small apples (such as gala, pink lady, honeycrisp)
1 ⅔ cups cake flour
2 teaspoons baking powder
pinch salt
½ cup unsalted butter softened
10 tablespoons sugar
3 large eggs room temperature
1 ½ teaspoons fresh lemon juice
1 teaspoon vanilla extract
3 tablespoons whole milk
2 tablespoons powdered sugar for dusting