Lemon Cheesecake Bars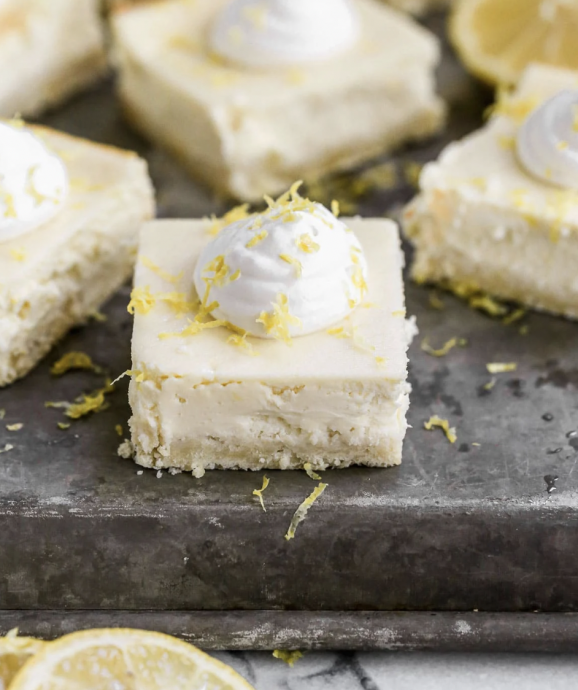 With a buttery shortbread crust and luscious lemon cream cheese filling, these easy lemon cheesecake bars are the perfect dessert recipe that tastes like sunny afternoons spent lounging on a blanket on the grass.
Warm weather cries out for refreshing lemon, and these lemon cream cheese bars are here to answer. They are: Easy-breezy and light, but still have a touch of specialness and decadence. Transportable to summer gatherings. Easy to pick up and polish off with nothing more than your fingers. Scrumptiously seasonal.
Ingredients:
For the Shortbread Crust:
1/2 cup whole wheat pastry flour or substitute all purpose flour
1/4 cup all purpose flour
1/4 cup powdered sugar
1/4 teaspoon lemon zest
1/8 teaspoon kosher salt
6 tablespoons cold unsalted butter cut into small pieces
For the Lemon Cheesecake:
16 ounces light cream cheese, (two 8-ounce blocks) softened
1/2 cup granulated sugar
2 teaspoons cornstarch
1/4 cup plain non-fat Greek yogurt at room temperature
2 large eggs at room temperature
1 large egg yolk at room temperature
1 tablespoon fresh lemon juice
2 teaspoons lemon zest
1/4 teaspoon pure vanilla extract