​Chocolate Peanut Butter Banana Smoothie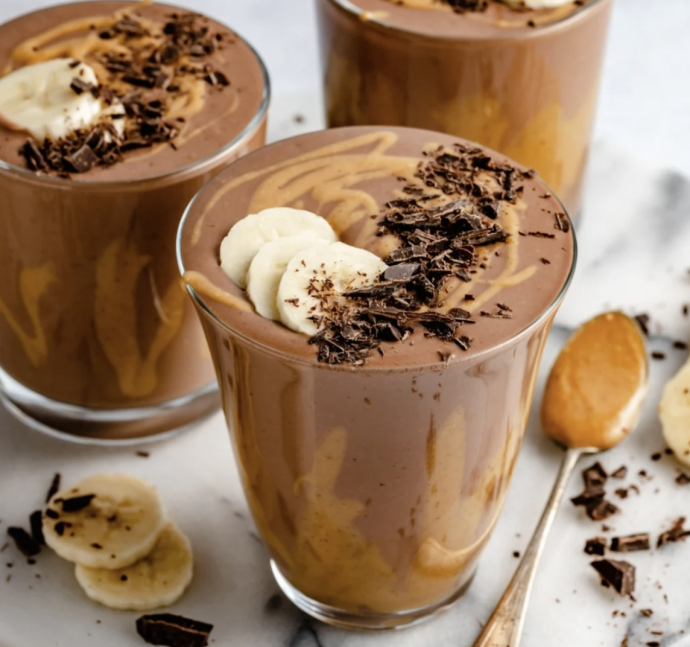 Deliciously creamy chocolate peanut butter banana smoothie that seriously tastes like a Wendy's frosty! This healthy chocolate banana smoothie recipe is made with just five ingredients and is easy to customize with your favorite nutritional boosters. The perfect breakfast, snack or even dessert!
If you grew up dipping crispy french fries into your cold, creamy Wendy's frosty, wow do I have a surprise for you. This epic chocolate peanut butter banana smoothie literally tastes JUST like a frosty but is naturally sweetened with fruit and made with five simple ingredients.
I made this last summer on repeat and absolutely had to share it again! Enjoy this chocolatey goodness for breakfast, a filling snack or even a healthy dessert any day of the week. French fries optional but recommended.
Ingredients:
1 large frozen ripe banana
1-2 tablespoons cacao powder (or use unsweetened cocoa powder)
2 tablespoons creamy natural peanut butter
1 teaspoon vanilla extract
½ cup unsweetened almond milk (or milk of choice), plus more to thin as necessary