Summer Weeknight Burst Tomato Burrata Pasta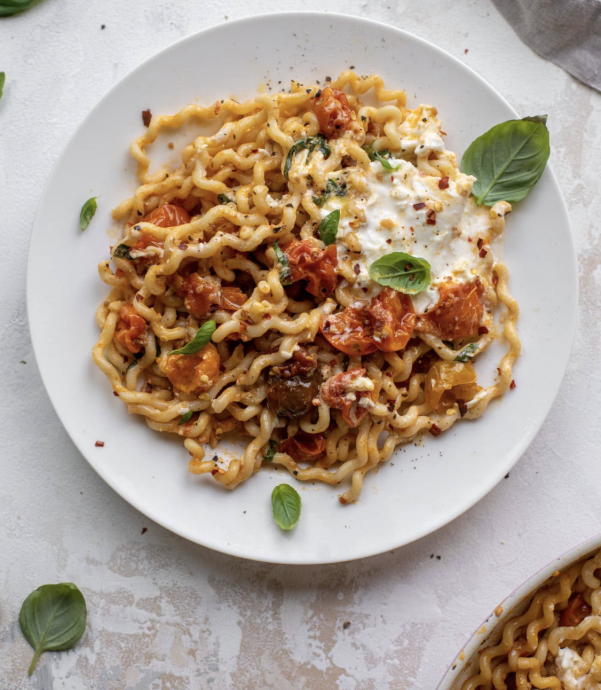 This weeknight burst tomato burrata pasta is perfect for summer dinner! Burst tomatoes, garlic, parmesan, basil and melty burrata is a dream come true on your summer table. So fresh and comforting.Those burst tomatoes. Melty burrata. Garlic and olive oil. Tons of fresh basil. The pasta!!
It's everything in a skillet that is so deliciously summer and comforting and warm. And SIMPLE.
Oh yes.
This is a super simple dish with a few ingredients but it will blow your mind in terms of flavor. It's all I want to eat.
Ingredients:
¼ cup olive oil
6 garlic cloves, minced
1/2 teaspoon dried basil
¼ teaspoon crushed red pepper flakes, plus more for sprinkling
3 cups cherry or grape tomatoes
kosher salt and pepper
½ pound pasta, like spaghetti or bucatini
¼ cup chopped fresh basil, plus more for sprinkling
8 ounces burrata cheese
parmesan cheese, for topping