Shrimp and Grits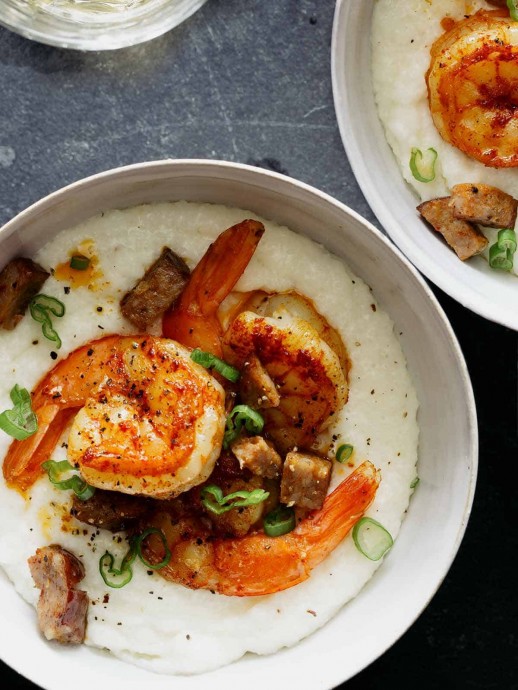 Our Shrimp and Grits Recipe has perfectly creamy grits topped with buttery shrimp and spicy andouille sausage. The perfect comfort food! Today we have a super yummy and easy Shrimp and Grits Recipe for you all! I love the different layers and textures within this meal, from the smoky shrimp, salty andouille to the extra creamy, buttery and cheesy grits.
What are Shrimp and Grits?
It's a traditional southern comfort food dish consisting of creamy, buttery cooked cornmeal (similar to polenta) topped with butter sautéed shrimp.
Our version takes this dish over the top by including caramelized bits of andouille sausage with the shrimp and stirring and melting shredded cheese into the buttery grits.
Ingredients:
white cheddar grits
1 cup white stone-ground grits
4 ounces shredded white cheddar
3 tbsp unsalted butter
salt and pepper to taste
shrimp
12 large shrimp, peeled and deveined with tails intact
1 lemon, juiced
2 tsp smoked paprika
1 tsp salt
1/2 tsp cumin
1/2 tsp black pepper
1/4 tsp cayenne pepper
2 minced garlic cloves
2 tbsp unsalted butter
1 andouille sausage, diced
1/4 cup chicken stock (water is fine)
garnish
2 thinly sliced green onion