Orange Zucchini Cake with Orange Frosting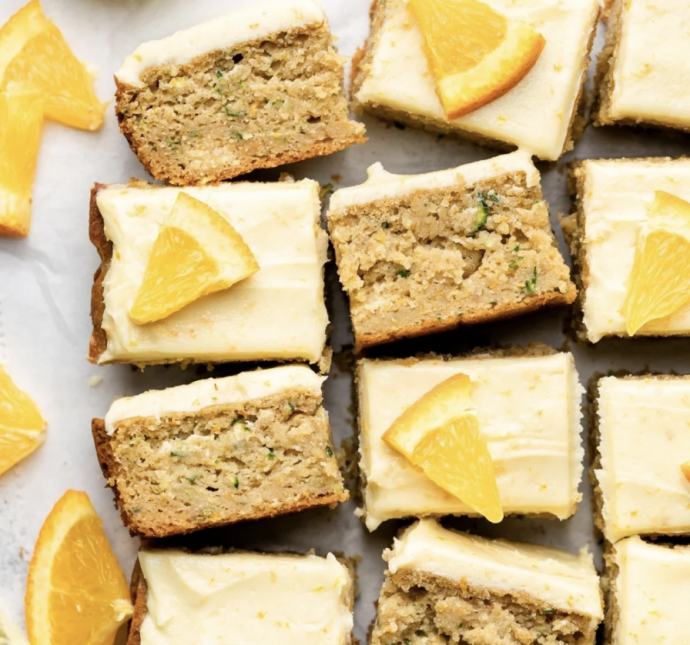 Beautiful orange zucchini cake made with almond flour and oat flour and topped with a luscious fluffy orange frosting.
This gluten free orange zucchini cake is bursting with flavor thanks to fresh orange juice and zest, and is deliciously moist thanks to siggi's orange ginger yogurt. The perfect cake recipe to celebrate summer!
Ingredients:
Wet ingredients:
1 medium zucchini
2 eggs
½ cup honey
1 (5.3 oz) container siggi's 0% orange ginger yogurt
zest from 1 large orange
¼ cup fresh squeezed orange juice
1 teaspoon vanilla extract
1/2 teaspoon almond extract
Dry ingredients:
1 ½ cup packed blanched fine almond flour
1 cup oat flour
1 teaspoon baking soda
1/4 teaspoon salt
For the orange frosting:
½ cup butter (or sub vegan buttery stick), at room temperature
1 cup powdered sugar
1 tablespoon fresh orange juice
1 teaspoon orange zest
¼ teaspoon vanilla extract
For topping: