Pulled Pork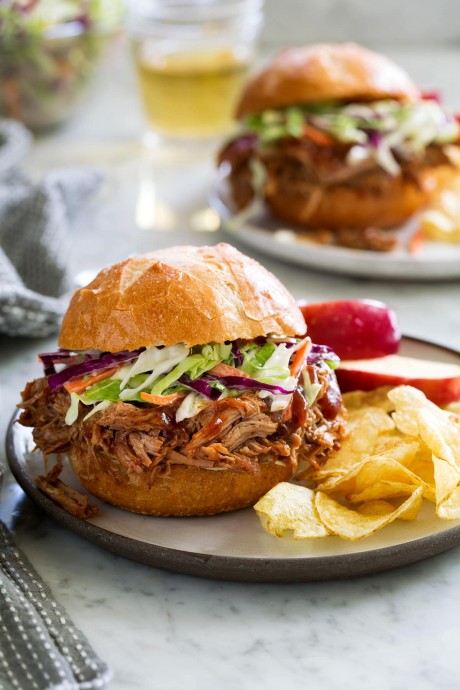 A good Pulled Pork is just one of those comforting recipes we should all have stashed in our recipe book. This is the pulled pork recipe I've been using for years! I love how it's incredibly easy yet incredibly delicious!
It's a simple homemade dry rub (the seasoning mixture that's rubbed over the roast). A slightly sweet, tangy, smokey broth mixture the roast soaks and cooks in for 8 hours. Then for me it's not complete without a side of coleslaw. The two just go hand in hand right? Add coleslaw for texture, freshness and color. It makes the sandwich look that much more appealing.
I also like to add blue cheese crumbles when pairing it with pulled pork. It takes it over the top.! Pulled pork is all about that barbecue sauce. I recommend using a smokey rich sauce that isn't too sweet. Serve in buns with coleslaw to make pulled pork sandwiches, if desired.
Ingredients:
1 1/2 Tbsp salt
1 Tbsp freshly ground black pepper
2 Tbsp brown sugar
2 Tbsp paprika
1/2 Tbsp garlic powder
1 tsp cayenne pepper
4 pound boneless pork shoulder roast
2 cups apple juice
2/3 cup apple cider vinegar
2 Tbsp Worcestershire sauce
1/2 Tbsp liquid smoke
1 1/4 cups BBQ sauce