Herbed Potato Salad (no mayo!)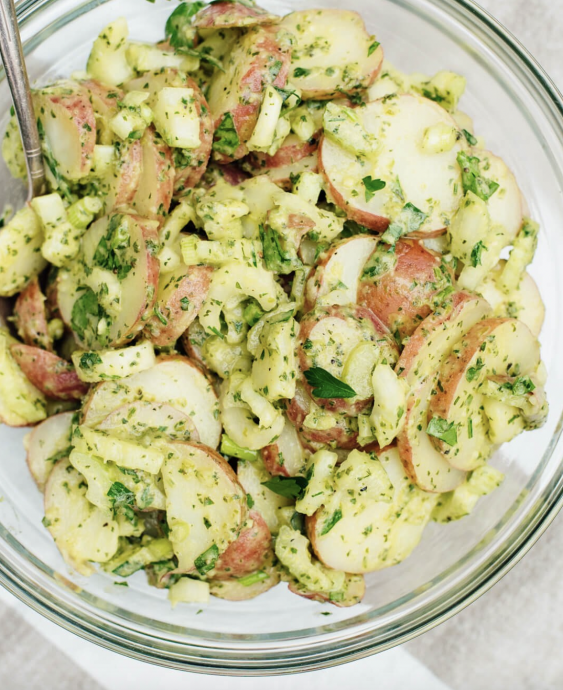 I never truly loved a potato salad, until I made this one. This potato salad recipe is a riff on classic French potato salads, which contain no mayo and lots of herbs. I opted for lemon juice instead of vinegar for a super fresh-tasting salad.
Unlike standard potato salads that are drenched in mayonnaise, this red potato salad is lightly creamy yet miraculously mayo-free. This potato salad recipe is special diet friendly, too. It's vegan, egg-free, dairy-free and gluten-free for all to enjoy.
Ingredients:
2 pounds small red potatoes, scrubbed and sliced into ¼-inch thick rounds
1 tablespoon fine sea salt
¼ cup olive oil
⅓ cup lightly packed fresh flat-leaf parsley, roughly chopped, plus about 2 tablespoons more for garnish
⅓ cup roughly chopped green onions, plus about 2 tablespoons thinly sliced for garnish
2 tablespoons fresh lemon juice
2 teaspoons Dijon mustard
2 cloves garlic, roughly chopped
Freshly ground black pepper, to taste
3 stalks celery, chopped