Melitzanes Me Feta: Baked Eggplant With Feta Cheese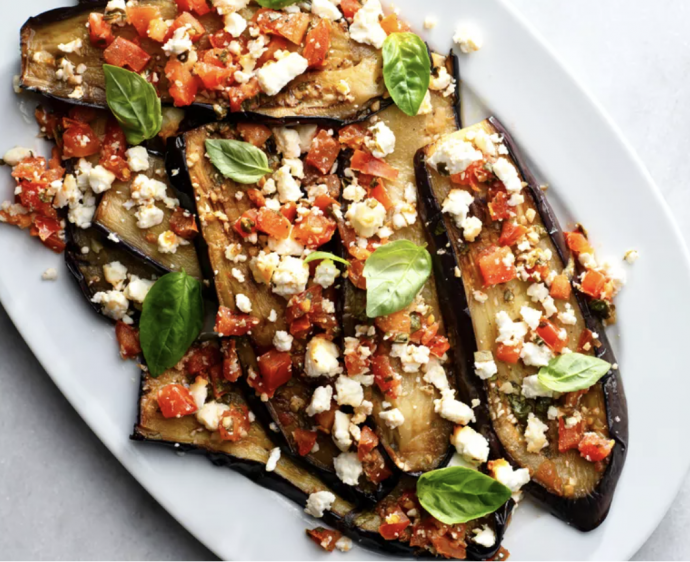 Eggplant, tomatoes, and feta cheese are three ingredients that are ubiquitous to Greek cuisine, and this dish of melitzanes me feta (eggplant with feta) brings them together beautifully. Slices of eggplant are first pan-fried and then layered with a tomato-herb mixture; the dish is then topped with feta and baked until golden and bubbling. Serve as an appetizer, side dish, or meatless main dish.
This is a perfect recipe to make toward the end of summer when the garden is bursting with tomatoes, fresh herbs, and eggplant, but if you are making this another time of year, choose bright red tomatoes such as those sold on the vine.
Ingredients
2 pounds eggplant (long slender type)
Olive oil for frying
1 pound ripe tomatoes (diced)
5 tablespoons chopped fresh basil
5 cloves garlic (minced)
Dash of sea salt
Dash of freshly ground black pepper
1/2 pound feta cheese (crumbled)