Keto Strawberry Cheesecake Popsicles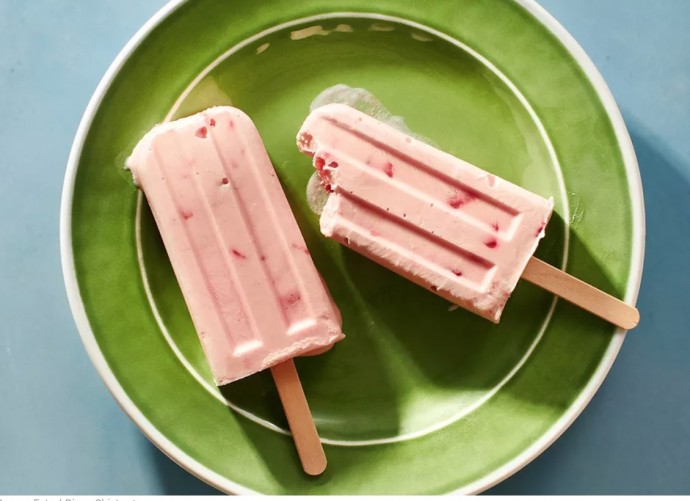 Cheesecake is one of the easiest desserts to remove the carbs from because only one ingredient swap is needed. Exchange the sugar for a non-caloric sweetener. It's a heavenly dessert whether sugar-filled or sugar-free—but who wants to turn on the oven in the summer? Prevent your air conditioner from working overtime with these frozen popsicles. They taste as good as a conventional baked cheesecake, with the added bonus of cooling you down in warm weather.
We've flavored these keto cheesecake popsicles with fresh strawberries. The strawberries help to lighten the texture so that the heavier ingredients don't overwhelm your taste buds or your stomach. We don't recommend removing them from the recipe because of the essential volume they add to the dairy items. The strawberries also impart fruity tanginess and a pretty pink hue and even for very low-carb keto dieters, the amount of them in this recipe comes in quite safely at only two grams of carbohydrate that the berries add per serving.
Ingredients
8 ounces cream cheese, softened
1 cup heavy whipping cream
1/4 cup allulose syrup
1 3/4 cups coarsely chopped fresh strawberries