Peanut Butter Banana Overnight Oats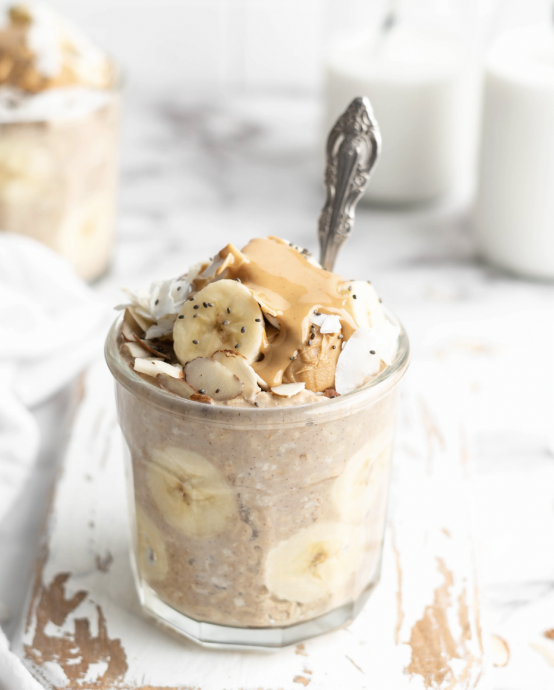 Overnight oats are the best make-ahead breakfast. They're healthy, filling, and they can be customised to your liking. Plus, they couldn't be easier to make!
Instead of standing over a hot stove to make oatmeal, overnight oats basically "cook" themselves whilst in your fridge overnight. Five minutes is really all it takes to make them—slice the banana, place it into the jar with the rest of the ingredients, stir, and then pop your jar in the fridge.
There's no excuse not to have a healthy breakfast when it takes only 5 minutes to put it together the night before!
Ingredients:
1 cup almond milk
½ cup gluten free certified old fashioned oats
1 banana, sliced
¼ teaspoon cinnamon
1 teaspoon coconut sugar
1 tablespoon peanut butter
optional: coconut flakes, chopped nuts, chia seeds