Soft Chocolate Coconut Cookies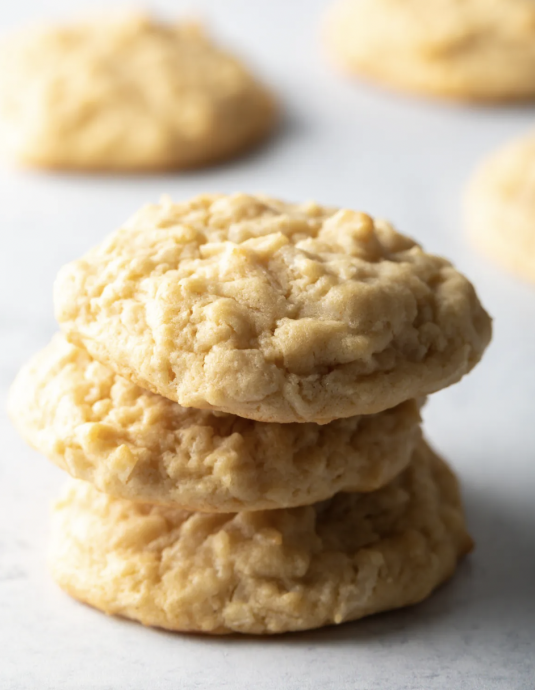 Soft Coconut Cookies Recipe – These melt-in-your-mouth coconut and cream cheese cookies are delicious as-is, or dip in chocolate and sprinkle with toasted coconut for an extra indulgent treat!
These delightful Coconut Cookies are slightly crisp on the bottom, fluffy in the middle, and filled with not-to-sweet but oh-so-satisfying coconut flavor in every bite.
This classic recipe makes perfectly soft pillowy coconut cookies you can serve as-is, or dip in chocolate for an ultra decadent dessert or snack. We kick up the wow factor even more by adding a generous sprinkling of toasted shredded coconut on top!
These cream cheese and coconut cookies make a fabulous treat (or edible gift) for Easter, Christmas, or other holidays and special occasions. And the tropical taste of coconut is perfect for summer parties as well!
Ingredients:
½ cup unsalted butter softened
½ cup cream cheese softened
1 cup light brown sugar packed
1 large egg
1 teaspoon vanilla extract
1 teaspoon baking powder
½ teaspoon salt
1 ½ cups all-purpose flour
1 ½ cups shredded sweetened coconut flakes
Optional: 1 cup chocolate chips melted, and ½ cup toasted coconut shreds