Lemon Cheesecake Bars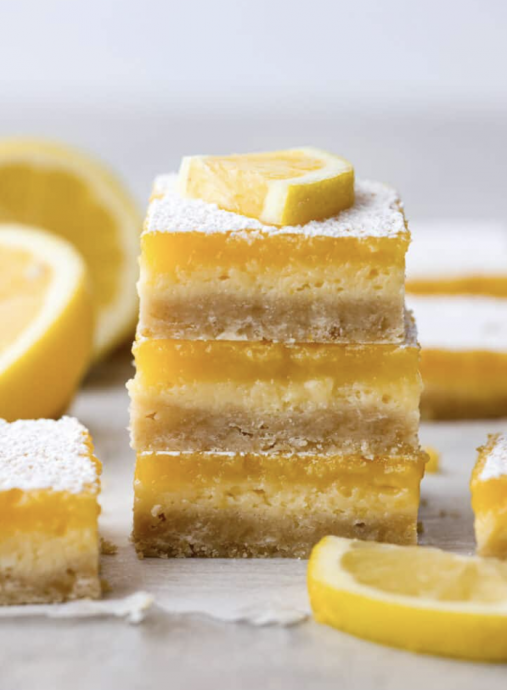 These are the most delicious and creamy lemon cheesecake bars. They have a buttery shortbread crust with a cheesecake and lemon layer and are dusted with powdered sugar. They are the perfect dessert!
A delicious, bright, and fresh lemon dessert can't be beaten! I love them so much and lucky for you, I have a bunch more that you MUST try! This no-bake lemon pie, this lemon coconut cake or this delicious lemon curd that you can use in just about anything!
Ingredients:
Crust Layer:
¾ cup butter cold
2 cups flour
½ cup light brown sugar packed
¼ teaspoon salt
Cheesecake Layer:
8 ounces cream cheese softened
½ cup sugar
1 large egg
2 tablespoons milk
1 tablespoon lemon juice
1 teaspoon vanilla
Lemon Layer:
4 large eggs
1½ cups sugar
1/2 cup lemon juice
zest of one lemon
⅓ cup flour