Peach Galette Recipe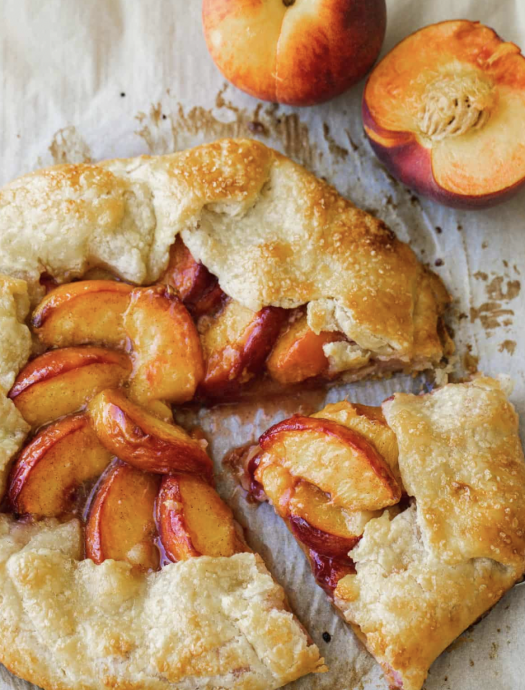 This Peach Galette recipe is perfect in every way, with a buttery, flaky crust and juicy cinnamon-dusted peaches. Just add a scoop of vanilla ice cream for the best summer dessert.
Let me tell you: this is the best Galette Recipe. It's THE ONE. The crust is flaky, crisp, and perfect topped with a beautiful spread of juicy peaches. If you've had galettes in the past that were soggy, or had a rock-hard crust, this Peach Galette recipe won't let you down.
Ingredients:
Filling:
1 lb peaches, about 3-4 medium peaches or 3 cups sliced, not overly ripe
1/4 cup sugar
1 Tbsp all-purpose flour
1/2 tsp ground cinnamon
1/2 tsp pure vanilla extract
1/2 Tbsp unsalted butter
Crust:
1 1/3 cup all-purpose flour, measured correctly by spooning and leveling
1 Tbsp granulated sugar
1/2 tsp fine sea salt
8 Tbsp unsalted butter, very cold
6 Tbsp ice water, or add to desired consistency
1 egg, beaten for egg wash
1 Tbsp coarse sugar