Beef Birria Quesatacos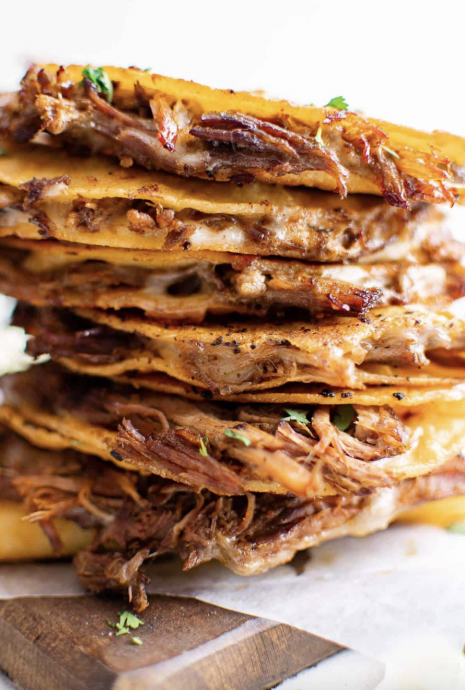 These Beef Birria Quesatacos are made with slow simmered beef birria, corn tortillas and cheese, then dipped in a rich consomé. They are the perfect way to use up leftovers.
Storage: Store leftover Birria Quesatacos in the refrigerator for up to 5 days.
Reheating: I recommend reheating the leftover tacos in a pan on the stovetop, or in an air fryer.
Make a low carb version: To make a a low carb version, use these Low Carb Tortillas, or almond flour tortillas.
Toppings: These Birria Quesatacos are delicious topped with chopped red onion, torn cilantro, and some extra cheese. But don't forget to dip them in the consome! That is the best part.
Serving suggestions: Serve with Pickled Red Onions, Pickled Jalapeños, Pineapple Salsa, Cilantro Lime Cauliflower Rice, or Roasted Corn Salsa.