Vanilla Mug Cake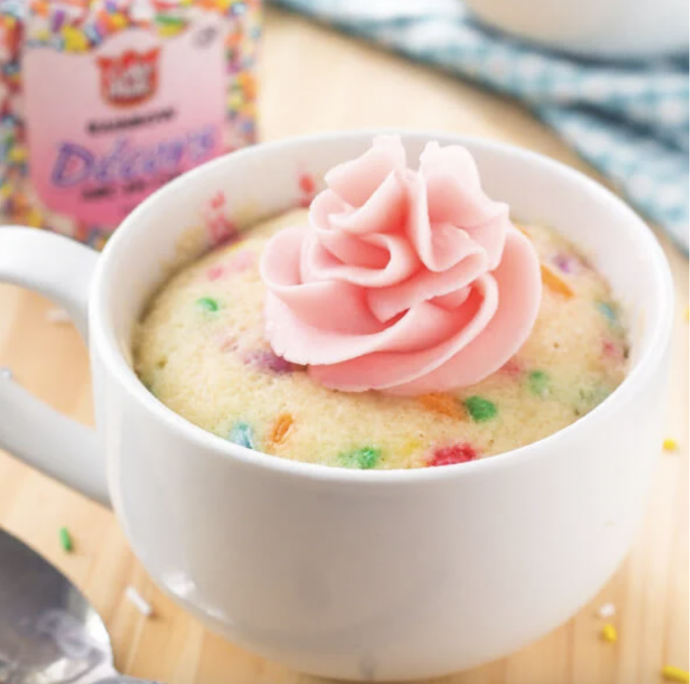 This easy vanilla mug cake is made in the microwave and ready in minutes! It's moist, with a delicious vanilla flavor and tons of sprinkles.
A mug cake is a single serving cake baked in the microwave. All the ingredients are mixed together inside of a mug, and then it cooks in the microwave for about 1 minute.
There are really endless varieties and flavors – but today we're making a vanilla mug cake.
Ingredients:
Vanilla Mug Cake
2 tablespoons unsalted butter
1 tablespoon milk
½ teaspoon vanilla extract
1 large egg yolk* do not add in the egg white
2 tablespoons white sugar
4 tablespoons all-purpose flour
½ teaspoon baking powder
1 tablespoon sprinkles optional
Frosting (optional)
2 tablespoons unsalted butter
2-3 tablespoons powdered sugar
1 teaspoon milk