Honey Baked Ham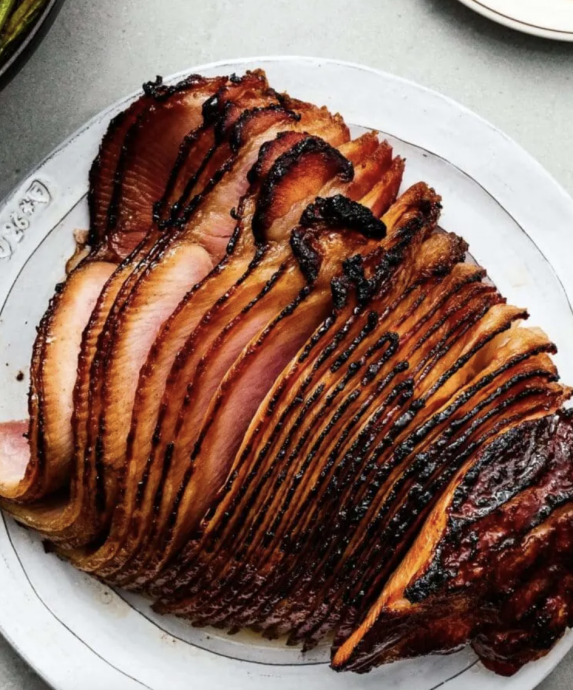 Ham is a fast favorite during the holidays and it's obvious why: it's super simple to make, juicy and delicious, and possibly the most impressive main dish. A glistening glossy ham is a thing of true beauty. This year, instead of buying an expensive ready-made one, make your own mind-blowing char siu inspired honey baked ham instead.
If you've never glazed your own ham before or if you've only ever eaten dry ham, you're probably wondering why I think ham is so delicious. Trust me when I say a perfectly glazed ham is just the right amount of salty balanced with sweet, with full hammy flavor.
Ham is everything right in the world, at least at the dinner table. Thanksgiving this year is looking a little different so maybe you're not making a whole turkey, but who's to say you can't make yourself a ham?! Ham comes in all shapes and sizes making it perfect for a little pandemic honey baked ham holiday cheer.
Ingredients:
1/2 cup brown sugar firmly packed
1/2 cup honey
2 tbsp hoisin
1 tbsp soy sauce low sodium preferred
1.5 tbsp Shaoxing wine
1 tsp five spice optional
1 tsp white pepper optional
4 cloves garlic lightly smashed
4 slices ginger
3 lb bone-in spiral sliced ham at room temp, see notes for scaling