Blueberry zucchini muffins with Lemon Glaze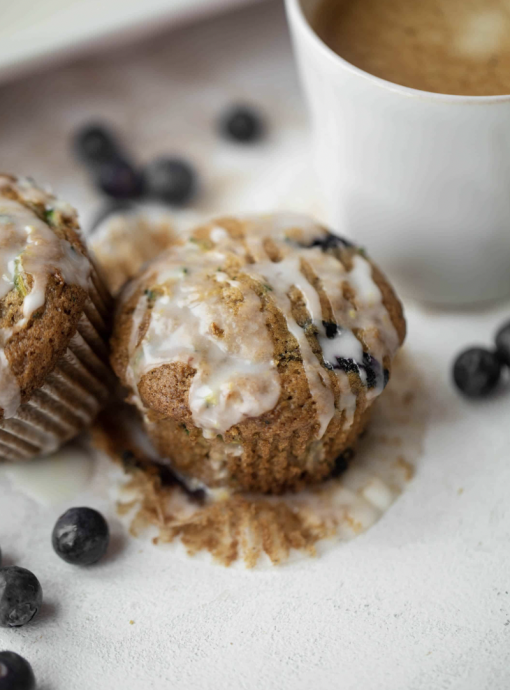 These blueberry zucchini muffins are tender and delicious, with a hint of cinnamon and lots of vanilla. Drizzled with a lemon glaze, they make for the perfect afternoon or bedtime snack. We love them!
Best way to eat a blueberry muffin right now? Add some veggies!
Ingredients:
1 ½ cups all-purpose flour
⅔ cup sugar
1 teaspoon baking soda
1 teaspoon ground cinnamon
½ teaspoon salt
1 egg lightly beaten
½ cup vegetable oil
¼ cup milk
1 tablespoon lemon juice
2 teaspoons vanilla extract
1 cup shredded zucchini
1 cup fresh or frozen blueberries
LEMON GLAZE
¾ cup powdered sugar
1 tablespoon fresh lemon juice
2 teaspoons freshly grated lemon zest
½ teaspoon vanilla extract