Keto Low-Carb Strawberry Frozen Yogurt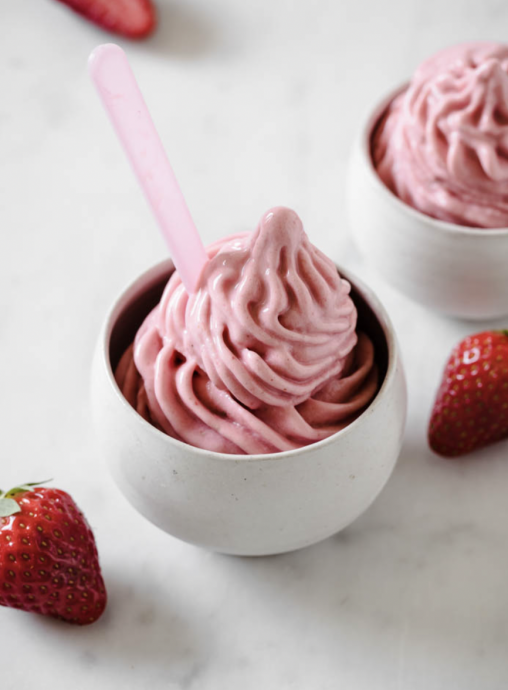 This creamy, keto, low carb, strawberry frozen yogurt is quick and easy to make and perfect for any time of day! No Ice Cream maker needed! Just 6 grams of net carbs!
The beauty of frozen yogurt as opposed to standard ice cream, is the instant soft serve texture every time.
Frozen strawberry yogurt is often made with fresh strawberries but non fruit varieties, like vanilla, or chocolate are just as popular.
Even better than the soft serve texture is that anyone can make it at home, without the need for an ice cream maker. This low carb frozen yogurt recipe just requires the help of a high speed blender or food processor to get the yogurt mixture to a smooth, creamier texture we have grown to love.
Ingredients:
¾ cup greek yogurt (full-fat, plain)
3 cups strawberries (frozen, not fresh) (447g)
1 tablespoon lemon juice
2 tablespoon unsweetened almond milk
1 teaspoon vanilla extract
1 tablespoon sugar-free maple syrup (Lakanto) (1-2 tablespoon to taste) (optional)