Salted Caramel Ice Cream Recipe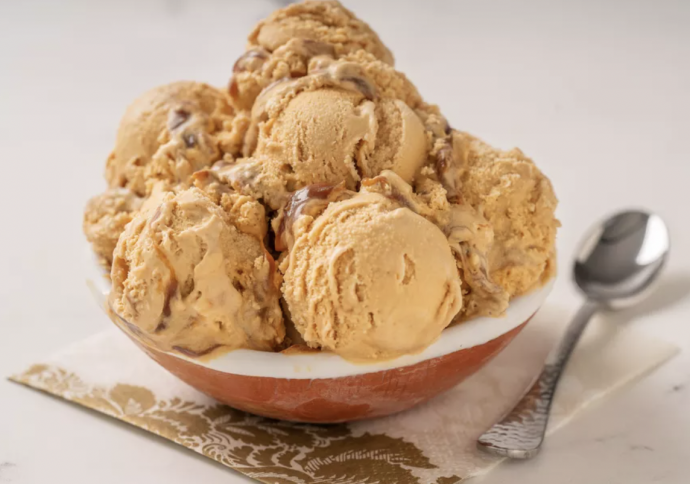 There's nothing like the combination of sweet and salty when it comes to desserts. Our salted caramel ice cream checks all the boxes: sweet caramel, crisp sea salt flakes, and a cool and silky ice cream. For this recipe, you'll need an ice-cream maker, as the ideal amount of creaminess is achieved by the constant churning of the machine. But making it without the machine is possible, although it might entail a tremendous amount of work. If you're going the manual route, the flavor of this decadent dessert might be worth the wait—and the whisking.
This is an incredible dessert on its own but can be served alongside some of your favorite holiday desserts like apple or pumpkin pie. A great alternative to vanilla ice cream, this is a treat to have at hand for a last-minute dessert. Make ice cream sandwiches, top with crunchy nuts, or make beautiful sundaes with crushed caramels and whipped cream. Our recipe doesn't contain eggs, and it is also gluten-free.
Simple and elegant, our salted caramel ice cream might just be your new favorite flavor. The ice cream will keep in an airtight container in the freezer for up to one week.
Ingredients:
2 3/4 cups heavy cream, divided
1 1/2 cups sugar
1/2 cup water
2 tablespoons unsalted butter
1 teaspoon sea salt flakes, plus more for optional garnish
1 1/2 cups whole milk
1/2 teaspoon pure vanilla extract