Moist Apple Brownies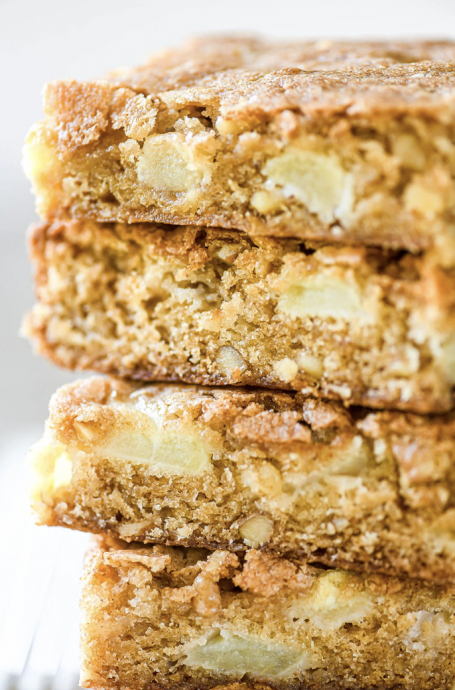 Friends ~ these are really really good, don't miss them!! It's a good thing these apple brownies are baked in a 9×13 pan, because they go fast. Nobody ever turns one down ~ why would they? They're chewy, packed with juicy apples and crunchy walnuts in butterscotch-y batter with a hint of spice. And they taste like…fall!
I recommend this recipe if you're looking for a foolproof treat to share with friends. People are intrigued right off the bat by the concept, and get that goofy this is delicious grin on their face after the first bite. They'll ask for the recipe, so be prepared!
Ingredients:
1 cup unsalted butter, melted
1 cup brown sugar, packed
1/2 cup granulated sugar
2 large eggs
1 Tbsp vanilla extract
2 tsp apple pie spice, or cinnamon
2 cups peeled chopped apples
1 cup chopped walnuts
1 tsp baking powder
1/2 tsp baking soda
1/2 tsp salt
2 cups all-purpose flour