Belgian Waffles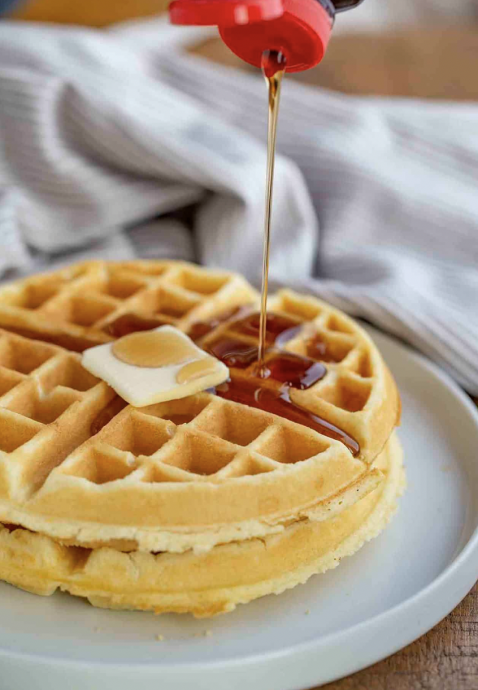 Belgian Waffles are crispy on the outside and fluffy on the inside and EASY to make; ready in only a few minutes with pantry ingredients! Belgian Waffles are the PERFECT Sunday morning breakfast. They're incredibly light and fluffy in texture, while having a sweet flavor and loaded with all of your favorite toppings. You can throw in a handful of chocolate chips or blueberries, and top with real maple syrup, Whipped Cream or Easy Strawberry Topping for the full effect.
There's nothing that even comes close to homemade waffles. Once you try this incredibly easy fluffy waffle recipe, they will become your go-to when you have a free morning. It's also great to make a batch for breakfast, then keep a few frozen for another day.
You can make these with brown sugar for a deeper flavor, or a dash of cinnamon. This Belgian Waffle recipe is better than any pancake mix version you've had before, I promise! Serve these alongside Breakfast Pork Sausage, Oven Bacon Cheddar Scrambled Eggs, and some fresh fruit for an amazing homemade breakfast.
Ingredients:
2 cups flour
4 teaspoons baking powder
1/2 teaspoon kosher salt
1/3 cup sugar
2 large eggs , separated
1/2 cup unsalted butter , melted
2 cups whole milk
1 tablespoon vanilla extract