Honey Chipotle Wings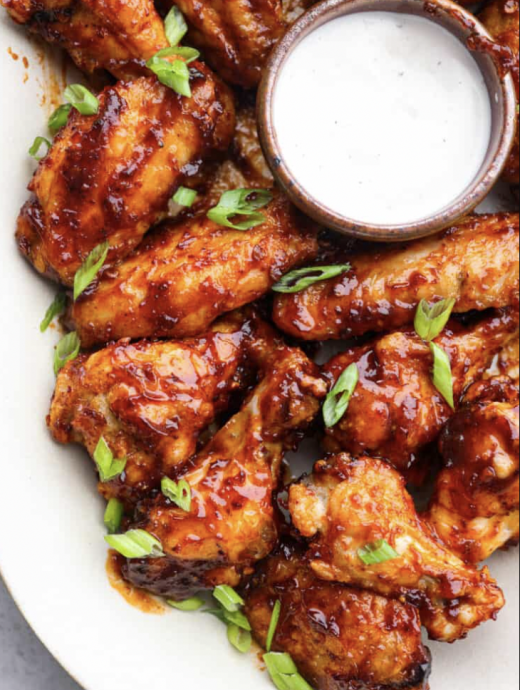 Honey chipotle wings are sweet and spicy and pack a punch of flavor! You will definitely want to serve them as an appetizer on any game day, and they will be the hit of the party!
Wings are the perfect appetizer for any party. The guests go crazy over them; my family loves them… They are just the best! Try out some more of my favorites like these Thai glazed chicken wings, these parmesan garlic wings, or these amazing and crispy air fryer chicken wings. Whether you like sweet or spicy, I have something for everyone!
Ingredients:
4 pounds wings patted dry with a paper towel
1 Tablespoon baking powder
1 teaspoon garlic powder
1 teaspoon salt
1/4 teaspoon pepper
honey chipotle sauce