Halloumi Fries (Air Fryer or Baked)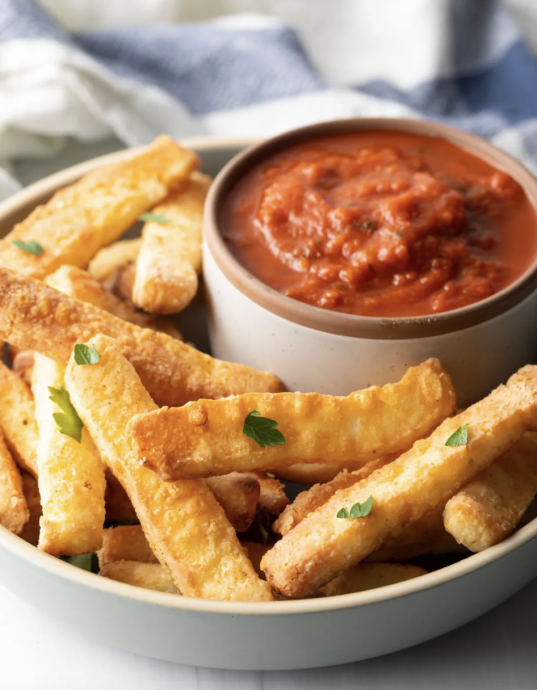 How to Make Halloumi Fries – Tender, crispy, and melty fried halloumi cheese sticks are a snap to make in the air fryer or oven! Pair with zesty dipping sauces for a satisfying snack or appetizer.
These easy Air Fryer Halloumi Fries make the most amazing quickie cheese sticks. With only 4 simple ingredients!
Tender pieces of slightly sweet and salty halloumi are lightly breaded with flour and seasonings, without any egg wash or binder needed. Place them in the air frying basket and give a lil' spray of cooking oil, and cook for less than 10 minutes. Then try your best to let them cool at least for a minute or two (trust me, it will be hard to wait) before dunking them into your favorite dipping sauces.
No air fryer? No problem! Halloumi fries are easy to bake in the oven, too.
Ingredients:
8-9 ounces halloumi cheese
¼ cup all-purpose flour could be GF
¼ teaspoon garlic powder
Oil cooking spray like Pam