Baked Eggplant Casserole With Cheese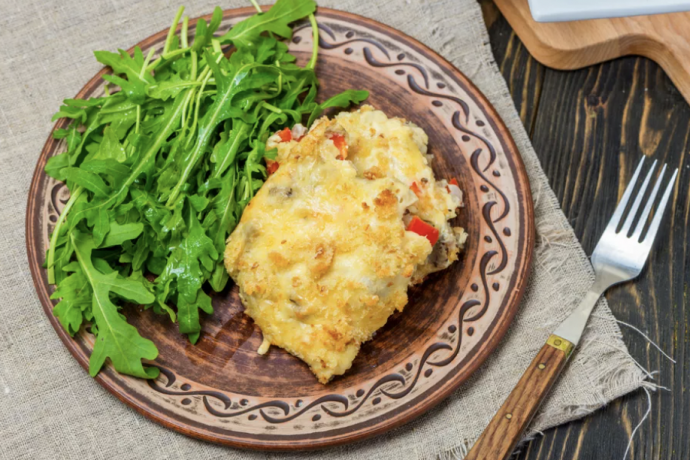 This eggplant casserole is a tasty dish that's just bursting with flavor. The eggplant is cubed and cooked with a combination of cheese, eggs, breadcrumbs, garlic, and chopped vegetables.
Feel free to add some mushrooms to the eggplant casserole, or change the type of cheese. Monterey Jack cheese, fontina, or another kind of melting cheese, may be used.
Serve with a tossed salad or as a side dish with baked chicken or pork.
Ingredients:
1 medium eggplant, peeled and cubed
1/4 teaspoon kosher salt, plus a dash, divided
1/4 teaspoon freshly ground black pepper
1 clove garlic, finely minced
1 tablespoon olive oil
1 cup chopped onion
1/2 red bell pepper, chopped
2 large eggs, beaten
1 cup soft breadcrumbs, divided
1 1/2 cups shredded sharp cheddar cheese, divided
1 tablespoon butter, melted