Caesar Wedge Salad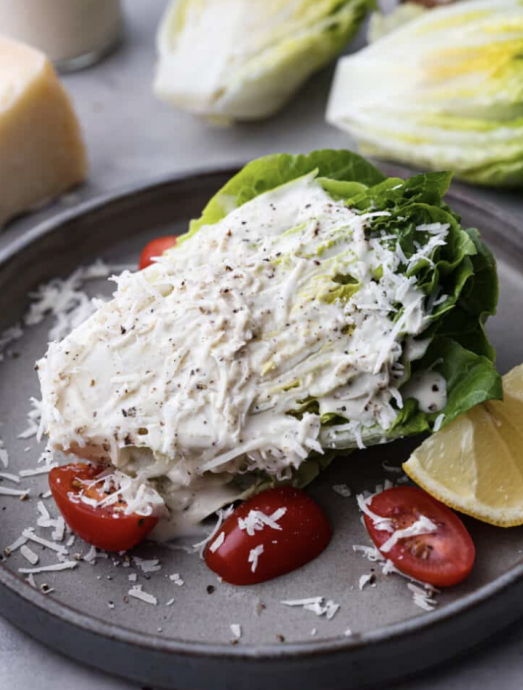 This caesar wedge salad is a twist on a classic starter and it's filled with delicious and fresh flavors! It's perfect for serving with every meal and your whole family will love it!
Who doesn't love a good salad when meal time rolls around? You must try out this delicious copycat Olive Garden salad, this Portillo's chopped salad and this mouthwatering strawberry spinach salad. They are perfect for eating all year round!
We all know and love a classic wedge salad. It usually has some crispy bacon along with some blue cheese crumbles and blue cheese dressing right? Well, why not take that salad to the next level and make it with some deliciously fresh parmesan cheese and some homemade caesar dressing?!
The reason that I love caesar salads is because they are so versatile. The flavor and the ingredients seem to pair well with just about everything. And whipping it up with a wedge of lettuce really dresses it up and elevates your meal. Plus, the creamy caesar dressing adds in the absolute best flavor that will leave you wanting to lick your plate clean!
Ingredients:
4 butter lettuce, miniature hearts (little gems)
1/4 cup grape tomatoes, halved and divided
1/2 cup authentic Caesar dressing, divided
1/2 cup parmesan cheese, grated