No Churn Chocolate Ice Cream (Double Chocolate!)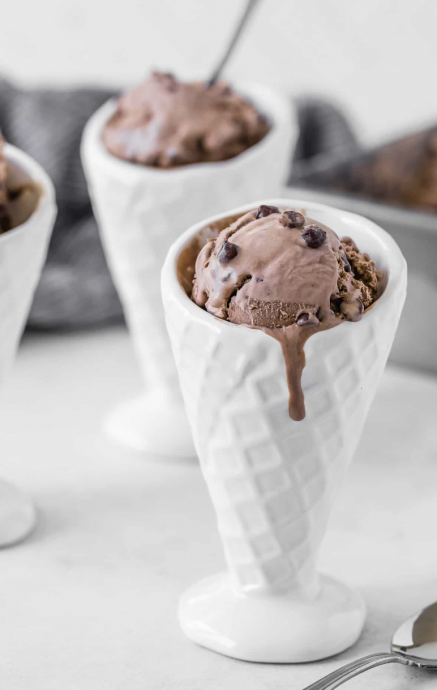 Creamy and smooth no churn chocolate ice cream is easy to make without an ice cream maker! Add chocolate chips for double the chocolate!
This no churn chocolate ice cream is made just like my other no churn ice cream recipes: vanilla ice cream, Oreo ice cream, and this yummy cinnamon ice cream.
They all start with two basic ingredients: heavy cream and sweetened condensed milk. You don't even need to add sugar because the sweetened condensed milk has plenty of it.
No special equipment is needed other than an electric mixer. It will only take you about 15 minutes to whip it up but allow several hours for freezing your ice cream.
Ingredients:
1 can (14 oz.) sweetened condensed milk
¼ cup unsweetened cocoa powder
1 teaspoon pure vanilla extract
2 cups heavy cream, well-chilled (36% milk fat)
½ cup mini chocolate chips (extra for topping if desired)