Easy Fried Rice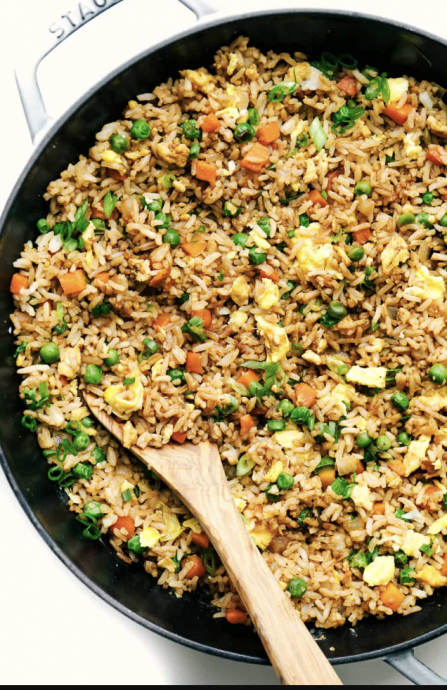 Fried Rice is a combination of long grained rice, mixture of warm peas, carrots and onions with scrambled eggs mixed all together! You will not be getting take out any longer!
I have always loved fried rice. I could probably eat an entire bowl. The great thing about this recipe is that you can add whatever you would like! I have added bacon, chicken, and ham. It is the perfect fried rice base and they say the secret ingredient to get the authentic Chinese taste is sesame oil. Whatever it may be it is fantastic!
I had my entire family over for chinese night. It was a lot of work, but I wanted them to experience my famous sweet and sour chicken. They absolutely loved it and agreed that it tasted straight from a restaurant.
Ingredients:
3 cups cooked rice *
2 Tbs sesame oil
1 small white onion chopped
1 cup frozen peas and carrots thawed
2-3 Tablespoons soy sauce more or less to taste
2 eggs lightly beaten
2 Tbsp chopped green onions optional