Best Tuna Tartare (Easy Ahi Tuna Recipe)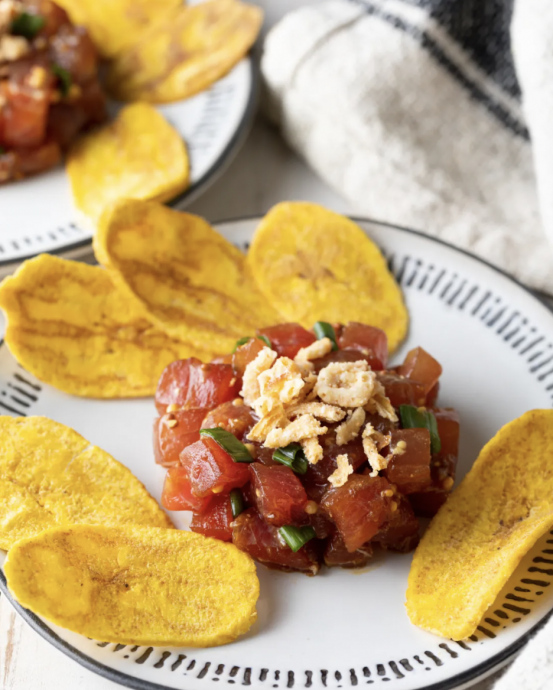 Perfectly chilled raw Ahi Tuna Tartare is a delightful appetizer to serve in the summertime. This nearly effortless recipe features sushi-grade ahi tuna steaks plus a handful of simple, vibrant ingredients for an elegant no-cook dish that's ready in just 10 minutes.
Classic tuna tartare is an elegant appetizer that takes very little effort to make. This traditional tartare recipe is made with high-quality raw tuna and a few other select ingredients that really let the ahi shine. There is no cooking required, it's prepared cold in about 10 minutes, and goes wonderfully with any number of tasty dippers.
Not only is this raw ahi tuna steak recipe totally safe to eat and incredibly delicious, but it's also a rather light and healthy dish that's packed with protein.
Ingredients:
1 pound sushi-grade tuna steaks ahi or yellowfin
2 tablespoons chopped scallions
2 tablespoons soy sauce
1 tablespoon spicy whole grain mustard
1 teaspoon sesame oil (optional)
Optional Garnish: 2 tablespoons crushed French fried onions