Slow Cooker Meatballs and Gravy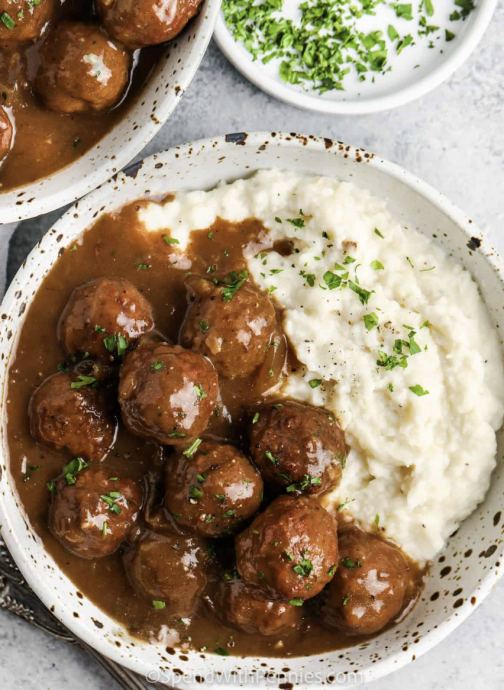 Fresh or frozen meatballs that are simmered in a shortcut brown gravy with onions. Made in a slow cooker or Crockpot, these meatballs are easy to prepare in advance.
Let the Crockpot do all the work for these quick and easy meatballs and gravy!
Perfect for those chilly weeknights or as a make-and-take dish for any get-together!
Tender and juicy meatballs are slow-cooked in rich onion gravy. Just set it and forget it for an easy weeknight dinner.
Frozen meatballs make this dish even easier. It's always a good idea to have extra meatballs in the freezer for easy-to-make dinners!
Ingredients:
1 tablespoon butter
1 medium onion sliced
24 ounces frozen meatballs or homemade meatballs below*
10 ½ ounces beef broth
10 ½ ounces French onion soup condensed
½ cup heavy whipping cream
2 cloves garlic minced
1 tablespoon Worcestershire sauce
1 bay leaf
salt & pepper to taste
to thicken gravy
2 tablespoons cornstarch