Red Lobster Cheddar Bay Biscuits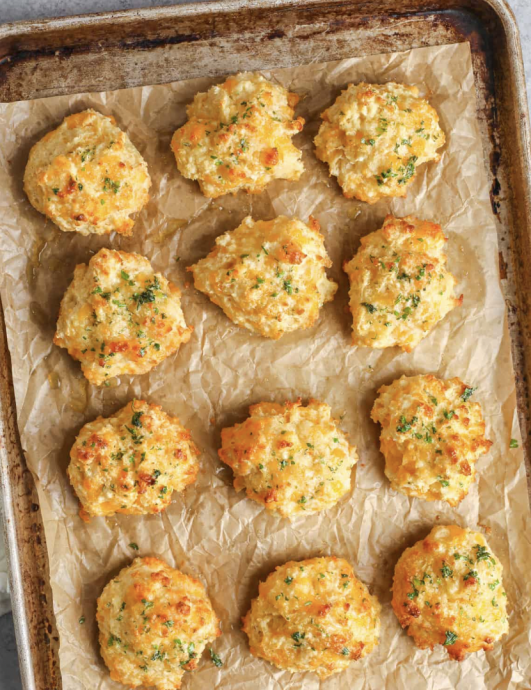 Cheddar bay biscuits from Red Lobster are always the first thing to disappear!
This copycat recipe makes light and buttery biscuits with that signature cheesy garlic flavor! Enjoy them fresh and warm from the oven or for a snack the next day. Who doesn't love a fun copycat recipe? We love them just as much as we love Red Lobster biscuits!
Make them from scratch or save a few steps and use a box of Bisquick biscuit mix as a base!
This cheddar bay biscuit recipe is light and fluffy with that buttery garlic flavor we love so much!
Quick and easy to make, Cheddar Bay biscuits go with anything! Enjoy them fresh out of the oven, dunk them into soup or chili, or use them as buns for a breakfast sandwich!
Ingredients:
biscuits
2 cups all purpose flour
1 tablespoon baking powder
1 teaspoon sugar
½ teaspoon garlic powder
¼ teaspoon baking soda
¼ teaspoon salt
1 cup milk more if needed
⅓ cup cold butter
¾ cup shredded cheddar cheese
garlic butter
¼ cup butter melted
1 teaspoon dried parsley
½ teaspoon garlic powder
½ teaspoon Italian seasoning optional