Rhubarb Pie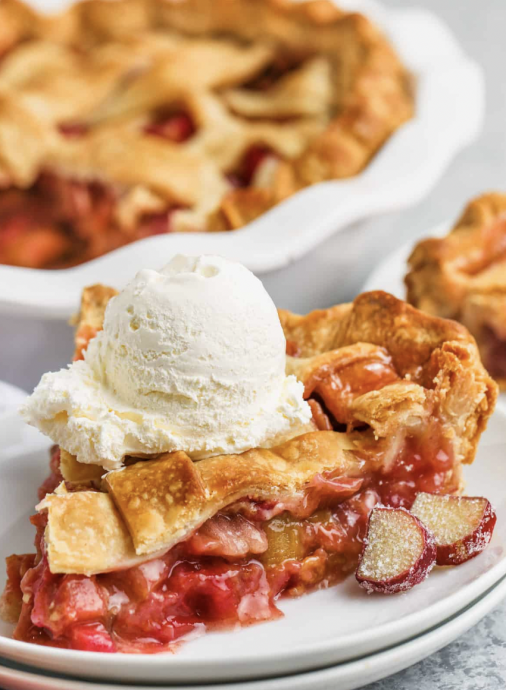 Combine the sweet and the tart into one delicious dessert with this rhubarb pie recipe. It's a fantastic way to finish off the summer season.
Nothing beats a flaky and buttery pie crust filled with an easy-to-make filling. The family will love this dessert.
The combination of sweet and tart in this recipe is sure to awaken those taste buds!
For a quick pie use a store-bought crust, or try a homemade crust just like grandma used to make.
Ingredients:
1 double pie crust store-bought or homemade
1 cup sugar + 1 tablespoon
6 tablespoons flour divided
6 cups rhubarb cut into ½ inch pieces
½ teaspoon cinnamon