Spicy Vegetarian Ramen Recipe (Vegan)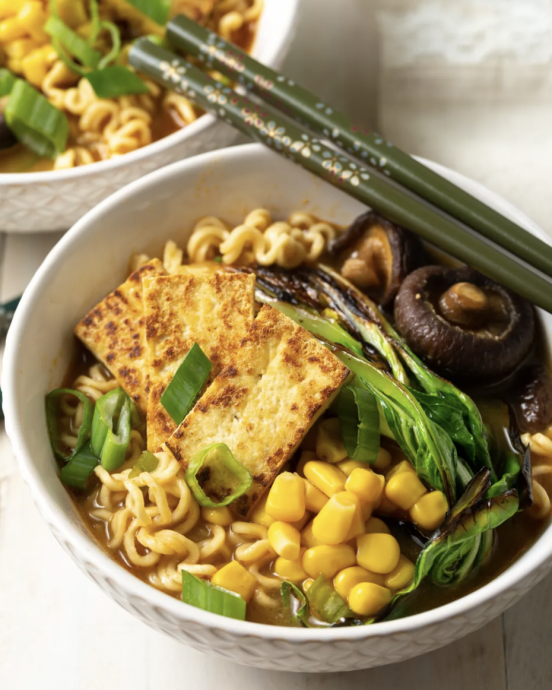 Spicy Vegetarian Ramen Recipe (Vegan) – A delicious, easy plant-based noodle soup recipe that everyone will love! This vegetarian and vegan-friendly ramen features fresh veggies, and is perfect to customize with your favorite extra goodies.
This hearty ramen noodle soup skips the meat but is loaded with BIG umami flavors.
It features a simple vegetable broth made with dried mushrooms, spicy ginger, and salty miso paste for an earthy and perfectly savory taste. Vegan ramen noodles are simmered in the broth for just a few minutes, and then the soup is ready to load with your favorite toppings. Try this Spicy Veggie Ramen recipe as a satisfying meatless dinner or even for a relaxing weekend lunch!
Ingredients:
2 tablespoons avocado oil
1 large sweet onion cut into wedges
4 inch piece ginger sliced
6-8 cloves garlic crushed
8 cups vegetable broth
1 ounce dried shiitake mushrooms
3 tablespoons white miso paste or yellow
6 ounces ramen noodles read ingredients to make sure they are vegan
Optional Toppings: seared tofu seared bok choy, sweet corn, scallions, jalapenos, shaved carrots