Hearty Ham and Bean Soup Recipe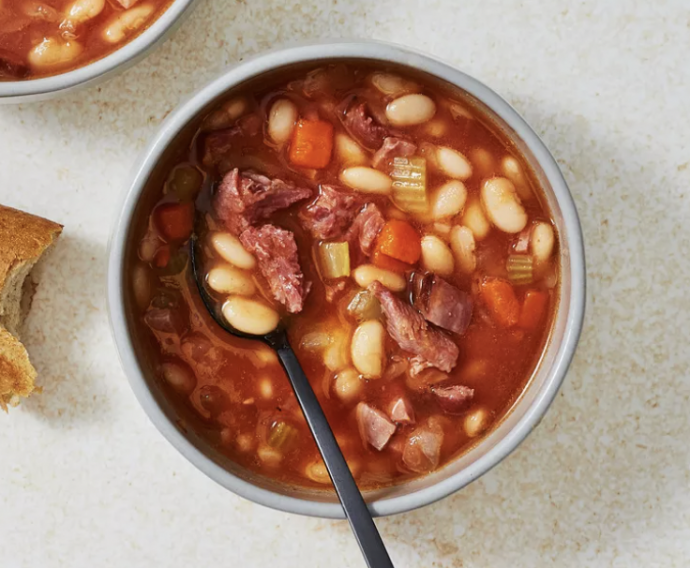 This hearty ham and bean soup is the kind of soup you crave on a cold fall or winter day. It's a simple preparation using dried beans and diced ham along with chopped vegetables. The flavor comes from the long simmering. Add a ham bone or ham hock for the extra smoky flavor. It is an excellent way to use leftover ham.
We like hot baked cornbread with the soup, but biscuits slathered with butter or thick slices of crusty homemade bread would be equally delicious.
It's a great lunch soup, too. Serve it in cups with sandwiches or a simple tossed salad.
Ingredients:
8 cups water
1 pound Great Northern beans, or navy beans
2 cups diced cooked ham
1 ham bone, or ham hock, optional
1/2 cup chopped onion
1 carrot, chopped
1 to 2 ribs celery, chopped or thinly sliced
1 leaf bay leaf
1/4 teaspoon freshly ground black pepper, or to taste
1 (8-ounce) can tomato sauce
1/2 teaspoon kosher salt, or to taste