Easy Cinnamon Pecan Praline Recipe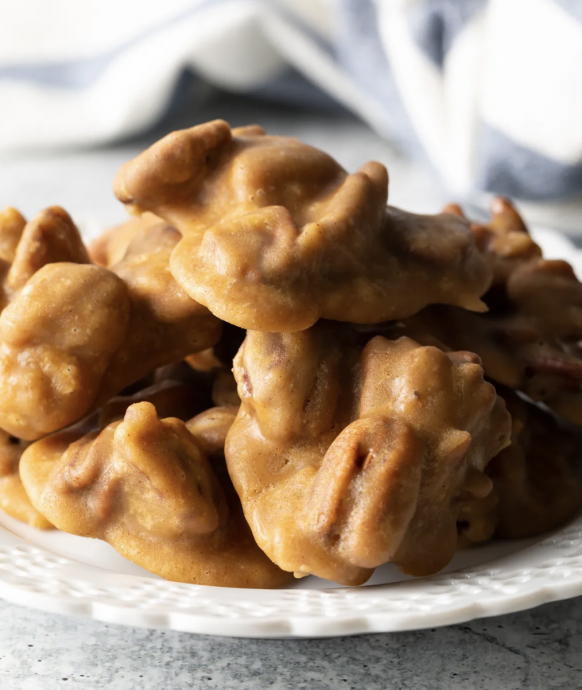 How to Make Cinnamon Praline Pecans – Crunchy pecan pralines are a delightfully sweet homemade holiday gift. This quick and easy pralines candy recipe takes just 15 minutes to make, with no baking needed!
Nothing says Happy Holidays like a tin of homemade goodies! From Hot Chocolate Bombs and Peppermint Fudge to Peanut Butter Brittle, Christmas Crack, and Peppermint Muddy Buddies, we love making Christmas treats for gifts and parties.
If you want to give a present that really has the whole made with love vibe, but you don't have a lot of time on your hands, this no-bake pecan pralines recipe is definitely going to be on your Nice List.
These scrumptious candies are totally irresistible with a crunchy, crumbly Mexican caramel-like consistency. The textures and flavors are complex, but also familiar and comforting.
Ingredients:
1 cup granulated sugar
1 cup light brown sugar packed
¾ cup heavy cream or evaporated milk
4 tablespoons butter
½ teaspoon ground cinnamon
2 cups pecan halves
1 teaspoon salt
1 teaspoon vanilla extract