5-minute Nutella Mug Cake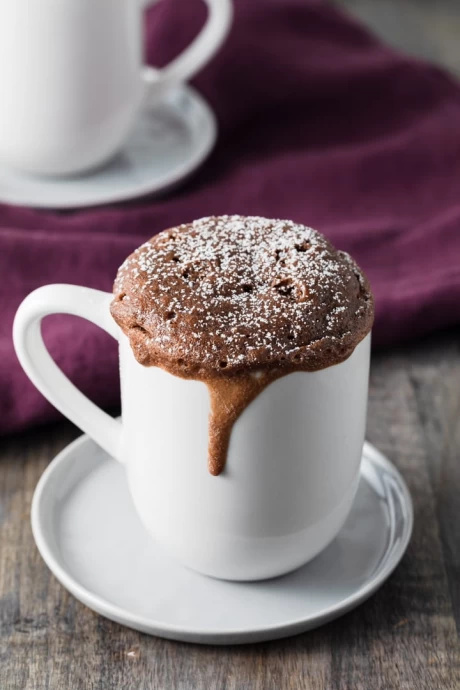 This Nutella Mug Cake is incredibly easy to make with only a few simple ingredients and "baked" right in the microwave. It's perfect for an easy dessert because it takes less than 5 minutes to make! The best thing about this mug cake recipe is it doesn't require an oven. It's "baked" right in the microwave in just over a minute.
All you need to do is mix the ingredients together in a bowl and pour the batter into coffee cups. The cups go straight into the microwave and in 75 seconds you'll have a warm, gooey Nutella mug cake. Another wonderful thing about this recipe is it uses simple ingredients, most of which you might already have on hand. This easy microwave mug cake is perfect on its own, but I love to dust it with powdered sugar. You can also top it with a scoop of vanilla ice cream. You won't go wrong either way!
This is truly the best Nutella mug cake. I think everyone needs a single-serve mug cake in their life. It's so simple, so decadent, and so quick to make. It comes together in under 5 minutes and is best consumed warm. The ingredients for today's Nutella mug cake are simple and most likely, you have them on hand.
Ingredients:
⅓ cup (43g) all-purpose flour, measured correctly
3 tablespoons granulated sugar
¼ teaspoon baking powder
⅛ teaspoon baking soda
⅛ teaspoon salt
¼ cup (60ml) milk, room temperature
¼ cup (70g) Nutella
2 tablespoons unsalted butter, melted and cooled
1 egg, room temperature
1 teaspoon vanilla extract
2 tablespoons semisweet chocolate chips