3-Ingredient Cinnamon Swirl Bread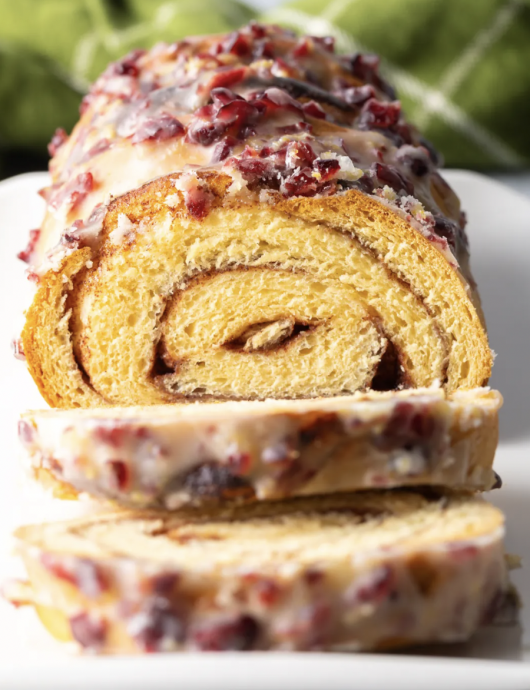 Cinnamon Swirl Bread with Cranberry Lemon Glaze – You'd never guess that this fabulous loaf is made with just 3 simple ingredients, including canned cinnamon rolls. Our easy Christmas Bread Recipe is sure to add some happy to your holidays!
The season of joy sure does come through like a whirlwind, doesn't it?
After wrapping presents, hanging decorations, and baking cookies for Santa, it's easy to forget about Christmas morning breakfast. But everyone knows a yummy, hearty meal is a must-have for optimum festive energy.
This simple semi-homemade 3 ingredient Cinnamon Swirl Bread recipe is ridiculously easy and quick to make, and you won't believe how fabulous it is!
Ingredients:
17.5 ounce can "Grands" style cinnamon rolls
2 tablespoons dried cranberries chopped
1 teaspoon lemon zest