Tomato Avocado Salad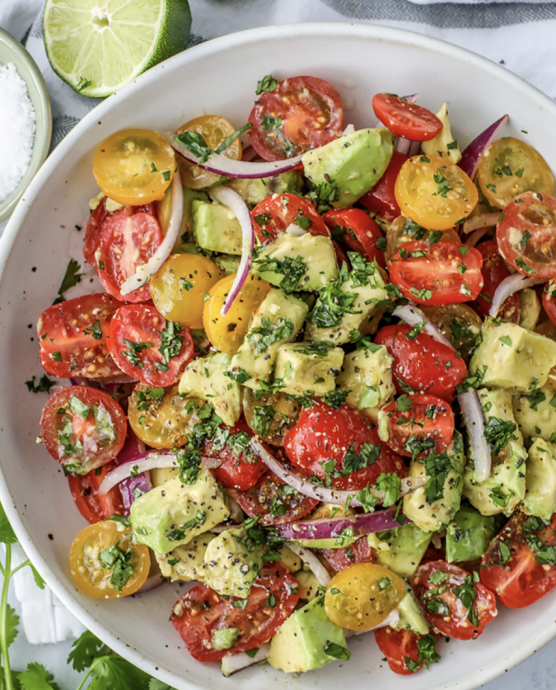 This colorful, delicious, and healthy tomato avocado salad recipe is the best way to take advantage of the season's fresh veggies!
Juicy tomatoes, fresh avocados, and sliced onion are tossed with the simplest dressing. This recipe is the perfect "less is more" with little prep, few ingredients, and lots of fresh!
We love that the simplicity of this recipe allows the flavor of the ingredients to shine!
This salad is perfect to take to picnics, parties, and BBQs because it's both fresh and delicious.
Don't let the simple ingredients fool you, it packs big flavor!
Loaded with super healthy avocados and tomatoes, this recipe has room for extra add-ins like veggies, meat, and cheese.
Ingredients:
3 avocados ripe
1 lime
2 cups cherry tomatoes halved
½ cup red onion sliced
¼ cup fresh cilantro chopped, or parsley
2 tablespoons olive oil
1 clove garlic minced
salt & pepper to taste