Sweet and Sour Vegetables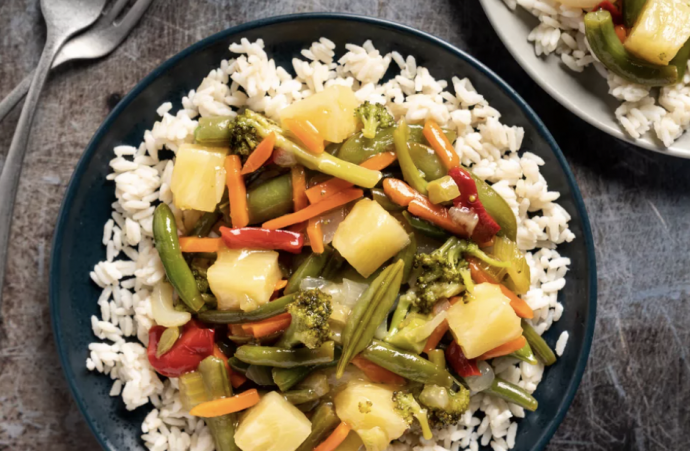 Create a quick and easy sweet and sour stir-fry with this simple recipe. Pineapple is the featured flavor, and it uses frozen vegetables, so it's super simple and budget friendly. This is a pleasant 15-minute side for a Chinese-inspired dinner.
This recipe relies on a frozen mix of veggies that are common in Asian stir-fries. Most grocery stores stock one or two options, so they're easy to find. They typically include broccoli, carrots, snap peas, and sweet peppers, and you'll find options with baby corn, mushrooms, and water chestnuts. The average 20-ounce bag will have twice the amount required for this recipe. You can store any excess in a freezer-safe bag for another meal, or double the recipe and enjoy this dish as an entrée or have leftovers.
Ingredients:
For the Sauce
3 tablespoons brown sugar
1 tablespoon rice vinegar
1/8 to 1/4 teaspoon salt
1/2 cup pineapple juice
1 tablespoon cornstarch
For the Stir-Fry
1 tablespoon oil, for stir-frying
2 1/4 cups frozen stir-fry vegetables
1/2 cup pineapple chunks