Gluten Free Banana Waffles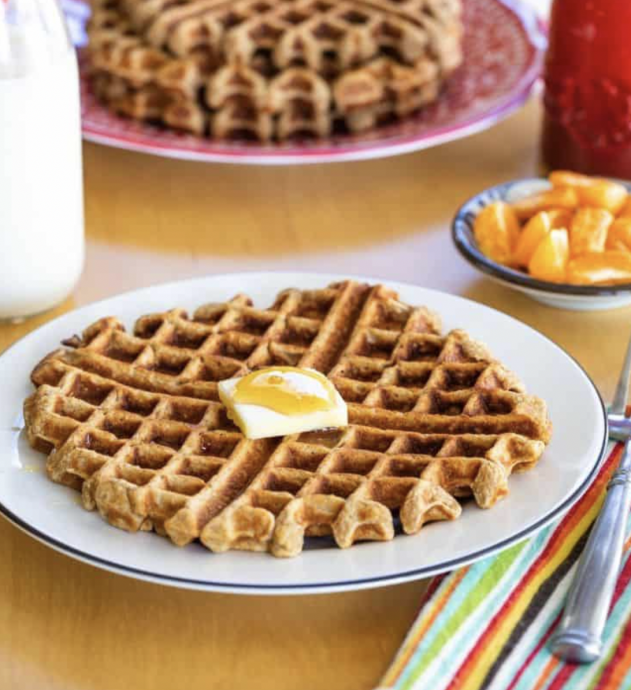 Gluten Free Banana Waffles you can mix up in your blender! It doesn't get any easier than this to enjoy a breakfast favorite this weekend. And this easy waffle recipe is completely flourless, made instead with whole grain oats.
Is there anything better than kicking off the weekend with a crisp waffle slathered in butter and drizzled with maple syrup?
I've got the solution – toss everything in your blender! Yes, blender waffles are super simple because there is absolutely no fuss. And it's the easy way to make gluten free waffles that are even healthy too.
You don't have to be gluten free to enjoy the natural sweet flavor, crispy edges, tender middle, and even the healthy benefits of the whole grains from the oatmeal used to make them!
Ingredients:
2 overripe bananas
1/2 cup milk, dairy or non-dairy
1 egg
2 teaspoons vanilla extract
2 cups old-fashioned oats (not quick or instant)
1 Tablespoon ground flax seed
1 teaspoon baking powder
1/2 teaspoon cinnamon
1/4 teaspoon salt