Apple Pie Cheesecake Bars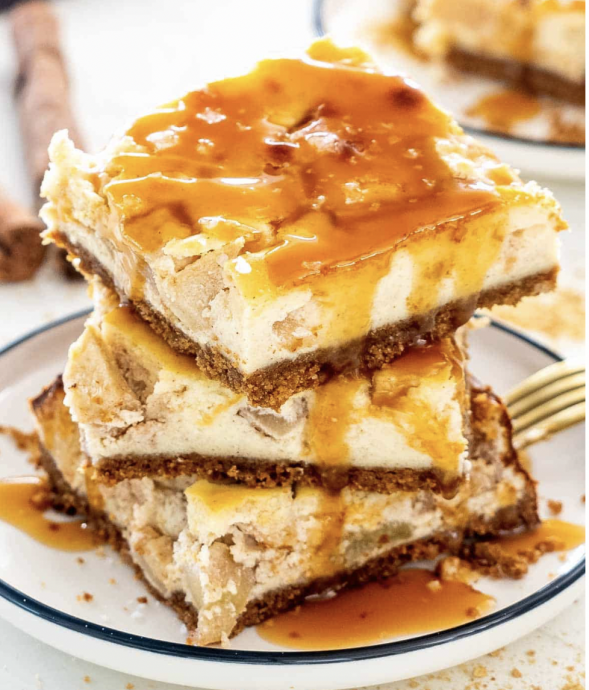 These Apple Pie Cheesecake Bars are to die for! We're talking apple pie, cookies, and cheesecake all rolled into one. Top these bars with some salted caramel for a totally divine cheesecake dessert!
These bars are not really about the salted caramel sauce, these squares are about the cheesecake and the apples. It's no secret that I also like apple pie, so why not combine two of my favorite desserts together, cheesecake and apple pie?
It's really no rocket science here. While most apple cheesecake bars call to put the apples and some sort of streusel topping over the top of the bars, here I went against the norm and mixed the apples with the cheesecake together. And why not?
Ingredients:
For Crust
6 tablespoons butter melted
2 cups graham cracker crumbs
3 tablespoons sugar
½ teaspoon cinnamon ground
For Cheesecake Filling
16 ounces cream cheese at room temperature
3 large eggs
¼ cup sugar
¼ teaspoon salt
For Apples
2 large apples peeled, cored and sliced in small pieces
½ teaspoon cinnamon
3 tablespoons sugar
Optional Toppings
caramel sauce I used store bought
sea salt