Morning Glory Muffins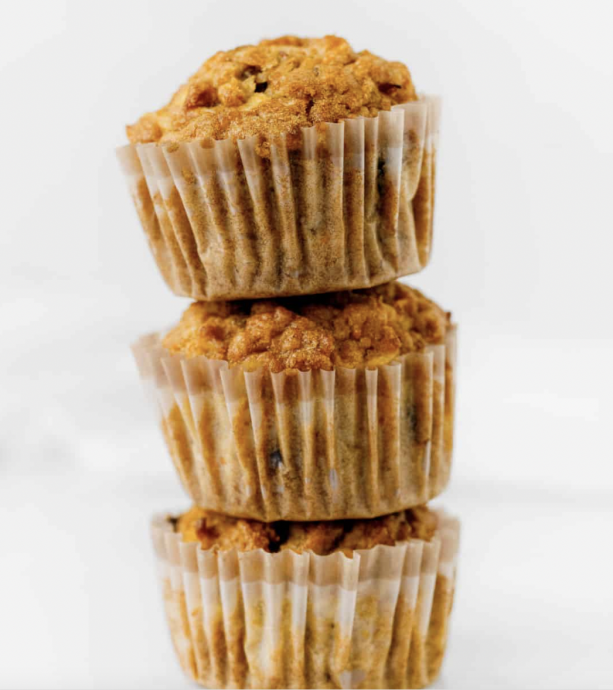 These are fabulous breakfast muffins full of carrots, apples, raisins, and nuts. Insanely moist, soft, delicious, and easy to prepare! You can make the classic recipe or adapt a few ingredients for a healthier variation. They keep well and can be frozen.
I'm partial to my favorite recipes for raisin bran muffins or soft oatmeal muffins, but lately, these morning glory muffin recipe is getting my undivided attention.
It can easily adapt to make healthier muffins, so incorporating them was a simple step. Now, I alternate between the two versions. They've become quite of a morning routine.
I bake large batches and freeze them so there's no excuse for not eating breakfast.
Ingredients:
For classic muffins:
1 cup sunflower oil
1 cup light brown sugar
2 cups all-purpose flour
For healthy muffins:
1 cup coconut oil
1 cup coconut sugar or fine muscovado sugar
1 cup whole wheat flour (very finely ground)
1 cup white whole-wheat flour
For both versions:
2 eggs, at room temperature
2 teaspoons baking powder
1 teaspoon baking soda
½ teaspoon salt
½ teaspoon ground cinnamon
Several gratings of nutmeg, optional
2 cups grated carrots (about 2 medium)
2 cups coarsely grated apples (about 2 medium)
⅓ cup chopped walnuts or pecans (for toasting them, see Notes below)
¼ cup shredded coconut, unsweetened (optional)
½ cup seedless raisins, light or dark