Chicken Fried Steak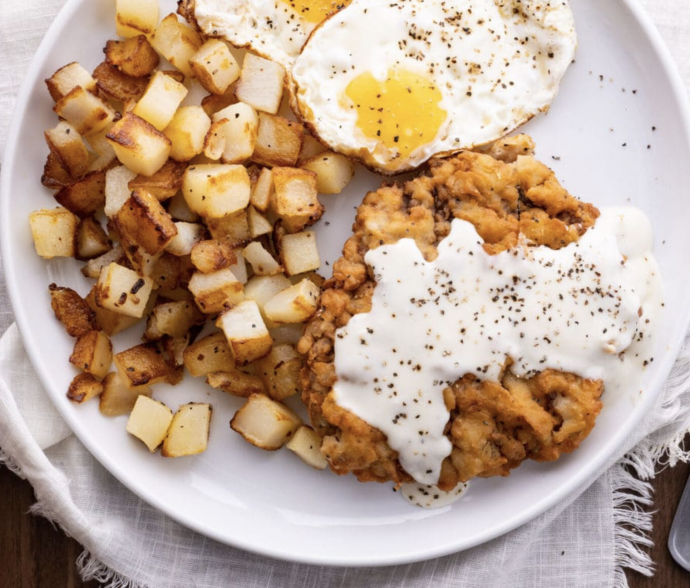 Chicken Fried Steak is made with a seasoned buttermilk crust topped with an easy, perfect milk gravy ready in less than 45 minutes!
Chicken Fried Steak is one of many breakfast recipes on the site that is perfect for a special holiday brunch and is easy enough to impress all your soon to be house guests.
Plus this is the ultimate in comfort food for breakfast.
And no there's no chicken in the dish. It's meant to mimic the idea of the coating of fried chicken. There's actually a new trend going around for chicken fried chicken too where chicken thighs are pounded thin and cooked in the same way.
Ingredients:
Steak
4 cube steaks, 8 ounces each, pounded thin to ½ inch
1 teaspoon kosher salt
3/4 teaspoon coarsely ground black pepper
1 large egg
2 teaspoon baking powder
1 teaspoon baking powder
1 tablespoon hot pepper sauce or ¼ teaspoon cayenne pepper
1 1/2 cups buttermilk
2 cups flour
Gravy
2 cups vegetable oil
1 teaspoon kosher salt
1/4 teaspoon coarsely ground black pepper
1 teaspoon garlic powder
1/4 cup all-purpose flour
4 cups whole milk