Creamy Swiss Chicken Bake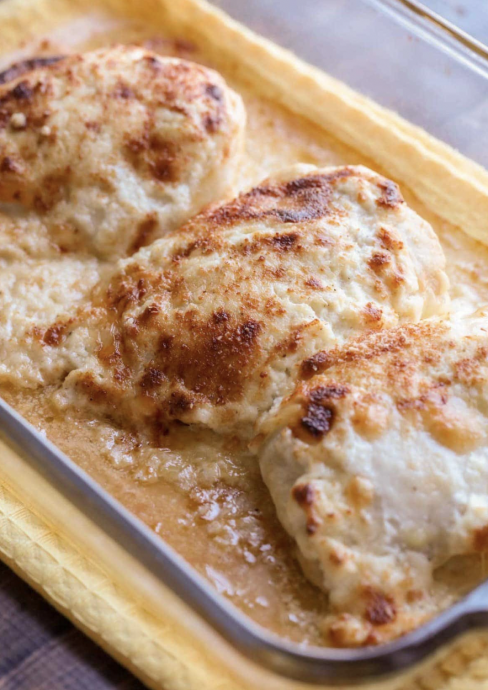 Delicious Creamy Swiss Chicken Bake – A Simple And Delicious Dinner Recipe That Includes Swiss And Parmesan Cheeses And Baked To Perfection.
It's one of our favorite chicken recipes, and for good reason. It's simple, delicious and perfect for any occasion. Serve it with some rolls or roasted vegetables, and you're set!
I love easy dinner recipes! They are my favorite!! They are the ones I rely on almost every day so that I can actually get my husband and kids fed quickly and without a ton of stress.
Ingredients:
4 Boneless Skinless Chicken breasts
4 slices swiss cheese (Mozzarella works too)
1/2 cup mayonnaise
1/2 cup sour cream
3/4 cup grated parmesan cheese divided
1/2 tsp salt
1/2 tsp pepper
1 tsp garlic powder
Cooked Rice to serve over (Optional)