Meatball Parmesan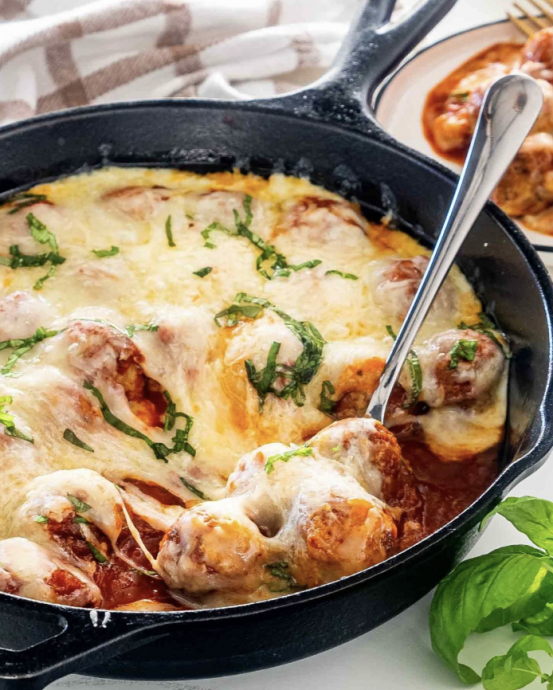 Meatballs are a staple at our house. I make them often and I make them many different ways. I decided to make these meatballs with ground pork, if you've never played around with pork meatballs I highly recommend them! As far as the recipe for this baked Meatball Parmesan, it's pretty much my generic meatballs recipe I use all the time, a couple eggs, some breadcrumbs, salt and pepper, an onion and some herbs. So simple but packed full of so much flavor!
You can bake these meatballs as I've done many times before, but lately I'm obsessed with my air fryer and I air fried these. I find it much easier, quicker and so much easier to clean up.
This recipe makes a great main dish when paired with traditional mashed potatoes and green beans. But is also a fantastic party appetizer or filling for a simple meatball sub!
Ingredients
1½ pounds ground pork
1 medium onion chopped or shredded with a box grater
2 large eggs
½ cup breadcrumbs
1 tablespoon fresh oregano or 1 teaspoon dried
1 tablespoon fresh basil or 1 teaspoon dried
½ teaspoon salt or to taste
½ teaspoon pepper or to taste
2 cups marinara sauce
1½ cups mozzarella cheese shredded
¼ cup Parmesan cheese grated